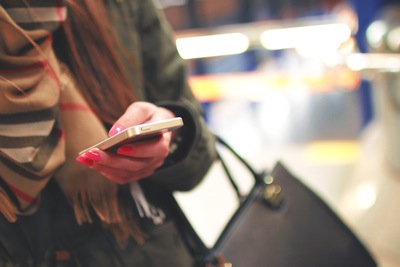 Schaumburg has become a Chicagoland destination—a great place to go for shopping at Woodfield Mall or IKEA, eating at Rainforest Café, or seeing a comedy show or dinner theater—but what if you live in or near Schaumburg and are looking for a free pregnancy test?
Avenue Women's Center is the first step for women looking for a free pregnancy test in Schaumburg. Our nearby locations provide confidential, caring help and information about pregnancy and abortion. Please call or text us today.
Free Pregnancy Tests Near Schaumburg
One of our favorite reasons to visit Schaumburg is to shop at IKEA, so let's talk about how an unexpected pregnancy and Avenue Women's Center are like, and unlike, a visit to a popular Swedish home-furnishings giant.
A surprise pregnancy and a visit to IKEA are both overwhelming. Maybe you're wishing that your biggest problem was being overwhelmed by all the sofa options. We get that. After a positive pregnancy test, many women are thinking of their relationships, their beliefs, the future, the past, finances…so many things, it's understandable if you want to stick your head under the fluffy, inexpensive pillows and ignore it.
Yep, IKEA would be more fun. But Avenue Women's Center will be more useful.
Unlike IKEA, which makes many many products, Avenue Women's Center does one thing: helps women facing unexpected pregnancies. We offer free pregnancy tests, accurate just ten days after possible conception. Also, we give complete information about abortion, parenting, and adoption and help women get important health facts about the pregnancy via ultrasound. That's it.
Unlike IKEA, which mass-produces those ubiquitous bookshelves, Avenue Women's Center provides custom help for your unique situation. Since no-one else is facing the exact circumstances that are causing you to wonder about abortion in Schaumburg, no-one else will need the exact information, encouragement or help that you do.
Unlike IKEA, where it's hard to find a customer service person (is it just us? maybe it's just us), at Avenue Women's Center you'll have a designated client advocate. She'll be your point person for as long as you need her, keeping in touch by text, email, or phone, to answer your questions or help you navigate any changes.
If you're looking for a free pregnancy test in Schaumburg, Avenue Women's Center is near by. We want to help you take all that is overwhelming about your situation and give you some expert help so you can make your best decision. It's not as fun as re-decorating but we believe you can do hard things, and we are here to help. Please call or text us today.
The information provided here is general in nature.  It is not a substitute for a consultation with a medical professional. Before any medical procedure, it is imperative that you discuss your personal medical history, risks, and concerns with your doctor. If you have questions during or after a procedure, your doctor should be immediately contacted. Avenue Women's Center is not an emergency center.  If you are experiencing severe symptoms, such as bleeding and/or pain, seek immediate medical attention.  Contact your physician, go to an emergency room, or call 911.