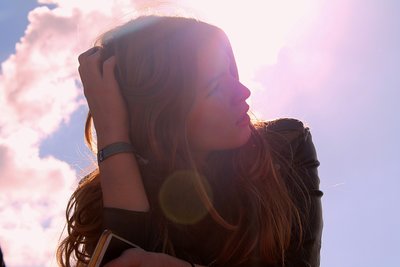 We don't know anyone who isn't pretty careful with where their money goes. Most of us have more needs and wants than we have money. So if you're pregnant or think you might be pregnant, it's natural to think about what it's going to cost.
For 35 years, Avenue Women's Center has been the first step for women who are finding out that they're pregnant. We offer many free services and have four convenient office locations so we fit into your busy schedule. If you're in the Chicago area and are beginning to think about questions like "how much do abortions cost?" please contact us today.
The cost of an abortion depends on several factors:
How far along is the pregnancy? An early procedure (9 weeks or less) typically costs less than a later procedure. If you're not positive of how far along you might be, please contact Avenue Women's Center about a free ultrasound.
What kind of procedure will be used? An abortion can be performed by a surgery or with medication.
What kind of pain management will be provided? This depends on the clinic. Local anesthetic is generally less expensive than "twilight" sedation.
Will insurance cover all or part of the procedure? Some medical insurance will cover the procedure when it is done at an "in-network" clinic. Other plans may require a referral from your primary care doctor. Some women choose not to use their insurance because of confidentiality concerns.
Are there any complications? The American Pregnancy Association reports that fewer than 1 in 100 first-trimester pregnancy terminations result in serious complications, but some women do need additional medical care.
One final thing to consider: Is it possible that the pregnancy could miscarry naturally? About 1 in every 5 or 6 pregnancies ends in a miscarriage, and ultrasound is a reliable way to check if a miscarriage may be underway. A doctor may refer to a "missed miscarriage" if an ultrasound shows that the pregnancy is not progressing, but the woman hasn't experienced any bleeding or cramping. The medical professionals at Avenue Women's Center work to provide information about the possibility of miscarriage. Please contact us for details.
We understand that "how much do abortions cost?" is an important concern, but your health is also very important. When looking at abortion, Avenue Women's Center can help you make your best decision by providing early health information about your pregnancy. With our free ultrasounds and services, our caring staff looks forward to serving you.
The information provided here is general in nature.  It is not a substitute for a consultation with a medical professional. Before any medical procedure, it is imperative that you discuss your personal medical history, risks, and concerns with your doctor. If you have questions during or after a procedure, your doctor should be immediately contacted. Avenue Women's Center is not an emergency center.  If you are experiencing severe symptoms, such as bleeding and/or pain, seek immediate medical attention.  Contact your physician, go to an emergency room, or call 911.