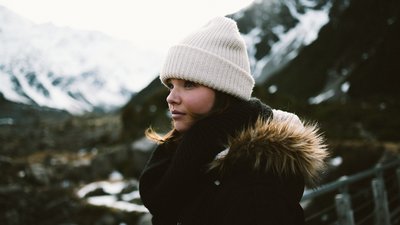 "I'm wondering when to take a pregnancy test?" This is an important question! The answer is certainly relevant any time a risk of pregnancy has occurred. At Avenue Women's Center, we understand that a pregnancy can be unexpected and scary, and we want to help you through your situation.
If it might be time for you to take a pregnancy test, please call or text us at 630-455-0300.
When a woman is wondering when to take a pregnancy test, we strive to ease her worries. By facing the situation one step at a time she can thrive, even in the hardest circumstances.
Here are four suggestions of when to take a pregnancy test:
1.) Unprotected sex. A woman is most likely to get pregnant mid-way through her menstrual cycle (about two weeks before her next period is due). However, unprotected sex always involves some risk of pregnancy. Have you experienced unprotected sexual activity since having your last period?
2.) Missing a period. Missing a period, or being late, could indicate it's time for you to take a pregnancy test. Are you late, or have you already missed a period?
3.) Symptoms. Symptoms such as nausea, frequent urination or fatigue can be signs of pregnancy. Are you experiencing any signs or symptoms?
4.) Worry. Some women "know" they're pregnant before they miss a period or develop any symptoms. Has the possibility of pregnancy been heavy on your mind lately?
If you answered 'yes' to one or more of the above questions, please call or text us today! We never want a woman to stay worried about a possible pregnancy. Avenue Women's Center offers tests that are medical-grade, and are accurate as long as it has been at least 10 days since the possible day of conception. This means that your absolute best opportunity to get an accurate test result is to wait 10 days after your possible date of conception. It does NOT mean you have to wait that long to contact us! We are here to help evaluate your situation from the moment you start to worry. If that means you want to take a test today… and a confirmation test again next week… we can do that too.
Whatever your situation, if you are wondering when to take a pregnancy test, Avenue Women's Center is here for you. Our tests are available Monday – Saturday. Our locations are spread throughout the western suburbs of Chicago. And our staff is dedicated to your care and comfort. To ask any questions or to schedule your FREE and confidential appointment, please contact us today.
The information provided here is general in nature.  It is not a substitute for a consultation with a medical professional. Before any medical procedure, it is imperative that you discuss your personal medical history, risks, and concerns with your doctor. If you have questions during or after a procedure, your doctor should be immediately contacted. Avenue Women's Center is not an emergency center.  If you are experiencing severe symptoms, such as bleeding and/or pain, seek immediate medical attention.  Contact your physician, go to an emergency room, or call 911.