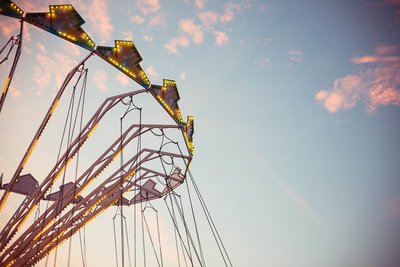 Since our newest Avenue Women's Center clinic opened here, we've been impressed with what an active community Elmhurst is! We're delighted to be part of the Elmhurst, Illinois family and pleased to share a few of the special events coming up in the next couple of weeks.
Explore Elmhurst Express! The Elmhurst trolley runs through the summer, June 3 through September 18. Fridays (6 – 11 pm), Saturdays (noon -11:30 pm) and Sundays (noon – 5 pm). Riders can enter to win weekly prizes through a citywide sweepstakes. What fun!
The Elmhurst Block to Block Party has begun. It's a free live music event held in downtown Elmhurst from 5:30 – 8:30 pm each Wednesday evening through June and July.
First Fridays Rock brings live music to the plaza from 6 – 8 pm. Upcoming dates are July 1 and August 5. Visit elmhurstcitycentre.com for more info on First Fridays Rock and the Block to Block Party.
June 9th through 12th, The 27th Annual Elmhurst Jaycees Charity Carnival is in downtown Elmhurst on Park Ave between Prospect and Myrtle. It's on the northern boundary of Elmhurst College, just south of the Metra Railroad Tracks. Here are the days and times to join the fun:
Thursday, June 9, from 5 pm to 10 pm
Friday, June 10 – 5 pm to 10 pm
Saturday, June 11 – noon to 10 pm
Sunday, June 12 – noon to 6 pm
June 10 (that's TODAY), everyone is invited to attend Relay for Life/Elmhurst featuring food and craft vendors and live music. The Opening Ceremony is 6 pm at Berens Park. A Family Tent will be open from 5 – 9 pm, followed by the Luminaria Ceremony at 9 pm or dusk.
June 11 (Saturday), Special Kids Carnival Day is for kids of all ages who have special needs, their siblings, and their families. Downtown between Myrtle and Prospect, 10 am – noon.
June 12 (Sunday) at Eldridge Park from 10 am – 1 pm is Eldridge Adventure Day with lots of outdoor fun.
Many of the events we're hoping to check out are free. Find out more about these and other goings-on from The Front Porch, Elmhurst Citywide Newsletter, Summer 2016.
Clearly, Elmhurst is a caring community with activities and services for families and individuals of all ages. That's one reason we have been glad to bring our Avenue Women's Center free pregnancy clinic to the community.
A free pregnancy test in Elmhurst is now available to women of all ages and any family background at Avenue Women's Center. "Care" is our commitment to bring caring, compassionate, confidential service to all of our clients. Whatever her situation, a woman who is facing an unintended pregnancy is in need of support. An accurate, free pregnancy test in Elmhurst at Avenue Women's Center can resolve her fears and can provide information about the options that are available to her.
You may spot our Elmhurst pregnancy testing center, located at 210 N. York Street, Suite 103, near Fruitful Yield or Berkshire Hathaway, if you are attending one of the many community events this summer. The clinic is open 16 hours each week. If you might benefit from a free pregnancy test in Elmhurst… or one of our other clinic locations in Glen Ellyn, Naperville, or Wood Dale… know that we are often able to help with same-day appointments – and results! Please contact us. We look forward to serving you.
The information provided here is general in nature.  It is not a substitute for a consultation with a medical professional. Before any medical procedure, it is imperative that you discuss your personal medical history, risks, and concerns with your doctor. If you have questions during or after a procedure, your doctor should be immediately contacted. Avenue Women's Center is not an emergency center.  If you are experiencing severe symptoms, such as bleeding and/or pain, seek immediate medical attention.  Contact your physician, go to an emergency room, or call 911.