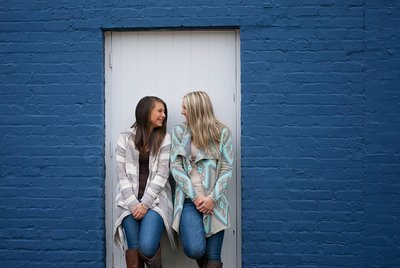 Avenue Women's Center is here to serve women of all ages who are facing abortion decisions. Many of our clients are in their 30's; some are in their 40's or 50's. Those women come with many of the same needs that younger clients have – the need to be respected and provided with excellent, caring services.
If you are in the Chicagoland area and in need of those services, we hope that you will contact us today.
So, if the services remain the same regardless of age, why would we be writing about the need for teen pregnancy centers?
Teens often face an array of extra pressures when dealing with an unplanned pregnancy.
Parents. Should you tell your parents? Do you have to tell them? What if they are standing in the way of the decision you want to make?
School. Most teens want to move forward with their education. Can you successfully go on to college if you continue the pregnancy? What if that would interfere with your scholarship? What are the best ways to deal with unwanted attention from your peers? Are there other options?
Finances. Few teens have the financial resources they need for taking care of a pregnancy. Utilizing insurance would mean having parents find out. Part-time jobs usually don't pay enough to cover the cost of abortion. How can you, as a teenager, best navigate your financial limitations?
Friend / Boyfriend. Teen relationships are often measured in months rather than years. Navigating big decisions in new relationships is tough. And sometimes the guys do not provide the support you're looking for. If a "friend" bails on you… if his family or friends start to pressure you… how do you stay strong in the decision that's best for YOU?
It would take us all year to write out answers to every single question that a pregnant teen faces. And – really – we don't want you to have to read generic information. We want you to know that we care about you, and your personal situation.
If you are looking for help, know that we understand your needs. We have teen pregnancy centers in Elmhurst, Glen Ellyn / Lombard, Naperville, West Chicago and Wood Dale, Illinois. Contact us by phone, text, email, or chat to schedule an appointment. Or call just because you want to talk. We are here for you!
The information provided here is general in nature.  It is not a substitute for a consultation with a medical professional. Before any medical procedure, it is imperative that you discuss your personal medical history, risks, and concerns with your doctor. If you have questions during or after a procedure, your doctor should be immediately contacted. Avenue Women's Center is not an emergency center.  If you are experiencing severe symptoms, such as bleeding and/or pain, seek immediate medical attention.  Contact your physician, go to an emergency room, or call 911.