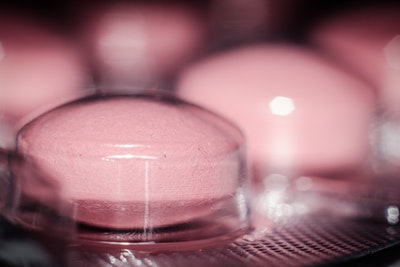 If you're considering a medical abortion, perhaps you're facing an unplanned pregnancy. As you seek to determine your best options for the course ahead of you, it's a good idea to ask about abortion pill side effects. We're glad you have done that by checking out this article. Following are some questions and answers about medication abortion and abortion pill side effects. This information may prompt additional questions you will want to explore. If that is the case, please continue reading for details about how Avenue Women's Center can assist you.
Avenue Women's Center is the first step for women in Chicagoland communities who are confronting an unplanned pregnancy. Many of the services we offer—including a private pregnancy consultation with one of our experienced client advocates—are free of charge to you. We have served thousands of women over the past thirty-six years, and we hope you will allow us to do that for you as well. Contact us today to schedule an appointment at one of our five locations.
What happens in a medical abortion with RU-486, the abortion pill?
The abortion pill is a regimen of two separate medications taken in succession. Mifeprex (generic name: Mifepristone) is typically administered in a clinic or medical office by a certified physician or medical professional. In most cases, the patient will leave the abortion clinic with the second drug, Misoprostol, and the doctor will provide instructions for taking it at home about 48 hours later. The first pill stops the pregnancy from growing and progressing; the second causes uterine contractions to expel the pregnancy from the uterus.
What abortion pill side effects should I expect?
Bleeding is a typical side effect, mostly occurring after the second pill.
Anticipate that uterine cramping may be intense, perhaps stronger than with a normal period.
Other common side effects:
Dizziness or headache
Nausea
Vomiting
Diarrhea
Abdominal pain (separate from cramping)
Fever or chills; a possibility of hot flashes (short lasting)
Most women experience some spotting or light bleeding for as much as four weeks. There may be some cramping for that length of time as well.
Are there other, more serious abortion pill side effects I should be aware of?
Medical abortions are generally considered to be safe procedures; however, the possibility exists for:
Heavy bleeding
Passing of clots
Infection
Rarely, an allergic reaction to the medications
An incomplete evacuation of the uterus is rare (less than 5% of all medication abortions). If this should be the case and any tissue is left inside the uterus, another procedure, probably surgical, would be required.
If you have taken the abortion pill and have any concerns or questions about your side effects, please contact your medical provider right away. The information provided here is general in nature. Specific concerns regarding your health are important, and must be addressed directly with your medical provider.
For various reasons, some women may prefer a medical abortion over a surgical abortion. In any case, the decision for any medical procedure should be carefully researched.
Avenue Women's Center is committed to providing a caring, comfortable environment for you to ask questions, evaluate your options, and make the decision that is best for you. We hope you will let us come beside you as you navigate this process. You have our promise that we will walk with you from beginning to end with compassion and support. Please contact us by phone, text, email or chat. We will be honored to serve you.
---
References:
American College of Obstetricians and Gynecologists, Practice Bulletin. (2014, March). Medical Management of First Trimester Abortion. Retrieved from: https://www.acog.org/-/media/Practice-Bulletins/Committee-on-Practice-Bulletins——Gynecology/Public/pb143.pdf?dmc=1
American College of Obstetricians and Gynecologists (ACOG). (2015, May). Induced Abortion, FAQ. Retrieved from: https://www.acog.org/Patients/FAQs/Induced-Abortion#medical
American Pregnancy Association. (2017, June). Abortion Pill. Retrieved from: http://americanpregnancy.org/unplanned-pregnancy/abortion-pill/
HealthLine (consumer health information site). (2016, August). Abortion Pill: What Is a Medical Abortion? Retrieved from: https://www.healthline.com/health/abortion-pill
Reviewed by Patricia Kuenzi, APN-CNP, MSN, ANP, PNP.
The information provided here is general in nature.  It is not a substitute for a consultation with a medical professional. Before any medical procedure, it is imperative that you discuss your personal medical history, risks, and concerns with your doctor. If you have questions during or after a procedure, your doctor should be immediately contacted. Avenue Women's Center is not an emergency center.  If you are experiencing severe symptoms, such as bleeding and/or pain, seek immediate medical attention.  Contact your physician, go to an emergency room, or call 911.