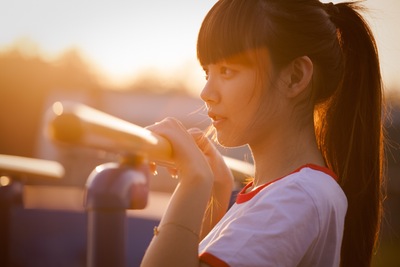 Teen Pregnancy Centers have much to offer! Most centers provide free services such as private consultations, pregnancy tests, and ultrasounds. They have many referrals and resources available as well. Most importantly they can offer you the hope, health, and healing that you need at any given time.
A pregnancy test appointment can immediately let you know whether or not you're facing a pregnancy. Here at Avenue Women's Center, this is done in a caring and private setting with one of our pregnancy consultants. Once the test is completed they are there to talk with you regarding the results and help you consider options that are relevant to your situation. Our goal here at Avenue Women's Center is to answer any questions you have so you can make an informed decision.
Once a positive pregnancy test is obtained, Teen Pregnancy Centers may offer you a free ultrasound. These are done when you are at least 6 weeks along based off your last menstrual period. This service is very important. An ultrasound can provide you with the information you may need to determine if the pregnancy is likely to continue (or miscarry naturally) and that the pregnancy itself is located within the uterus. It may also tell you how far along you are in the pregnancy.
Perhaps the most important service that Teen Pregnancy Centers provide is support. This is done through our highly trained professionals. They are here to help you every step of the way. You may have questions about parenting, abortion, adoption or just concerns about your current situation and how this pregnancy fits into your life. A common concern for teens is deciding how to interact with parents. Will you tell them about the pregnancy? What is the best plan for your unique family situation? Your Avenue Women's Center consultant can help with all of these concerns. They are here every step of the way.
Consultants also have access to many resources such as health insurance options, financial services, OB/GYN doctors in the area, and substance abuse help. They will provide you with necessary information, materials and assistance that pertain to your specific situation.
One final note for teens: Our services are confidential. There are limited situations when we would disclose anything about a client. When someone shares that they are thinking about killing themselves or someone else, or when they share that a minor has been physically or sexually abused, then we are required by law to report the situation. Other than those situations, we offer complete privacy to our clients. No one will be informed that you were here, and nothing you share with your consultant will be disclosed. We take your right to privacy very seriously.
We wrote this article to answer specific questions that our teenage clients are asking. Approximately 25% of our clients at Avenue Women's Center are teens. We certainly understand that unplanned pregnancies occur at any age. If you are past your teen years, please know that we are also here to serve you.
What other questions do you have? If you are facing an unplanned pregnancy, we are here to help you. Please call or text us today.
The information provided here is general in nature.  It is not a substitute for a consultation with a medical professional. Before any medical procedure, it is imperative that you discuss your personal medical history, risks, and concerns with your doctor. If you have questions during or after a procedure, your doctor should be immediately contacted. Avenue Women's Center is not an emergency center.  If you are experiencing severe symptoms, such as bleeding and/or pain, seek immediate medical attention.  Contact your physician, go to an emergency room, or call 911.