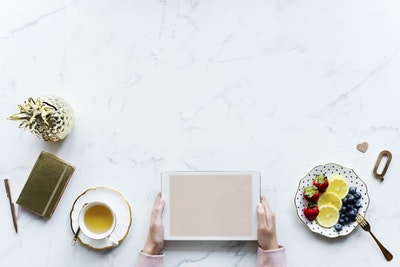 Have you recently become pregnant but you're not sure what to do? The weight of this important decision can strain more than just your mind—especially if you're feeling uncertain. This stressful time can be hard on both your emotional and physical well-being, making self-care vital as you consider your pregnancy options. Whichever option you are leaning towards, keep your body healthy to face whatever lies ahead.
If you're unexpectedly pregnant and not sure where to turn for help, let Avenue Women's Center be a safe and nonjudgmental comfort to you as you make your best pregnancy decision. Avenue has helped women in the DuPage County area face unplanned pregnancies for over 37 years and strives to continue providing helpful services. Contact us to today for a free and private consultation.
Caring for yourself during this tough decision can be challenging. You might be feeling a whirlwind of emotions that change from moment to moment, and this stress can have a significant effect on your body as well. Taking care of yourself might be the last thing on your mind as you weigh your pregnancy options. Even if you're considering abortion, your body needs attention and care to remain strong as you take the next steps in your pregnancy. Here are some helpful ways to stay healthy as you decide what to do:
1. Confirm Your Pregnancy
A positive result on an at-home pregnancy test can still leave many questions unanswered. Although rare, it can even show a false positive or negative result. The first step you can take is having a medical-grade pregnancy test to receive the most accurate results. Accurate results can also lead to a better understanding of how far along your pregnancy is, as well as what options are available to you.
2. Determine the Health of Your Pregnancy
Before you delve deeper into what you're going to do about your pregnancy, it can be helpful to learn more about its development and if it's even viable. According to the American College of Obstetricians and Gynecologists, early pregnancy loss is common and miscarriage occurs in roughly 10 percent of known pregnancies, with chances going up as a woman gets older. Getting an ultrasound can help you gain a more clear understanding of your options by determining the health and viability of your pregnancy.
3. Rest & Restore
You might be losing sleep from racing thoughts and anxiety as your mind swirls with all the possibilities and outcomes ahead. Sleep deprivation can be a slippery slope to making rash decisions as your cognitive functions become compromised. A lack of sleep drains your mental health by affecting your concentration, learning, and memory functions. Mood swings are a common effect, as well as effects to your hormone production. It's important to rest and restore with ample sleep as you face the life-altering decision of pregnancy. Meditation, deep breathing, bedtime yoga, and cutting off phone screen time before bed can be helpful methods to try for more restorative sleep.
4. Nourish Your Body
Whether or not you continue with your pregnancy, it's important to keep up your energy. The Office on Women's Health states, "Your body needs more protein, iron, calcium, and folic acid than you did before pregnancy." This doesn't necessarily mean increasing the amount of food you eat, just making good choices about what you eat. A balanced meal often involves a colorful plate of healthy foods such as fruits, vegetables, and lean proteins. How often you eat can also help reduce feelings of nausea, with small meals every two to three hours. Drinking more fluids is also important to your health. While soft drinks, coffee, tea, and juices are tasty, caffeinated and sugary beverages aren't always as restorative as good ol' water. "When you are pregnant, your body needs even more water to stay hydrated," explains the Office of Women's Health. "Water also helps prevent constipation, hemorrhoids, excessive swelling, and urinary tract or bladder infections," which are common in early pregnancies. Regardless of your pregnancy decision, your body is experiencing changes that need nourishment to stay healthy and strong.
5. Take Time for Yourself
Allow yourself the attention and time to make your best pregnancy decision. Facing a difficult decision can increase stress and anxiety levels, causing some to avoid even thinking about it, let alone deciding upon an outcome. However, delaying your choice can limit your pregnancy options—especially if you are considering abortion. This doesn't mean you should rush or push yourself towards a decision quickly, but rather give yourself time to evaluate your options and how they could possibly work out for you and your future. Take a step back from your life's present circumstances and let yourself think fully of all the possibilities each pregnancy option brings. It's easy to get lost in the mix of your life's current situations and the goals you had in mind before you found out you were pregnant. However, it's crucial for your future to weigh all your options and not allow temporary situations to affect a permanent decision.
Avenue Women's Center is a safe and confidential space for you to take the first steps of staying healthy during this challenging time in life. Our kind and compassionate client advocates are here to help and support you. Avenue offers free and accurate pregnancy tests at any of our five locations with results you can trust to confirm your pregnancy. Contact us today to set up your free consultation and learn more about how you can keep yourself strong and healthy as you make this tough decision.
---
References:
American College of Obstetricians and Gynecologists (ACOG). Early Pregnancy Loss. (August 2015). Retrieved September, 2018, from https://www.acog.org/Patients/FAQs/Early-Pregnancy-Loss.
Medical News Today. What's to know about sleep deprivation? (January 25, 2018). Retrieved September, 2018, from https://www.medicalnewstoday.com/articles/307334.php.
U.S. Department of Health and Human Services. Office on Women's Health. Staying healthy and safe. (2018, June). Retrieved September, 2018, from https://www.womenshealth.gov/pregnancy/youre-pregnant-now-what/staying-healthy-and-safe.
Reviewed by Patricia Kuenzi, APN-CNP, MSN, ANP, PNP.
The information provided here is general in nature.  It is not a substitute for a consultation with a medical professional. Before any medical procedure, it is imperative that you discuss your personal medical history, risks, and concerns with your doctor. If you have questions during or after a procedure, your doctor should be immediately contacted. Avenue Women's Center is not an emergency center.  If you are experiencing severe symptoms, such as bleeding and/or pain, seek immediate medical attention.  Contact your physician, go to an emergency room, or call 911.