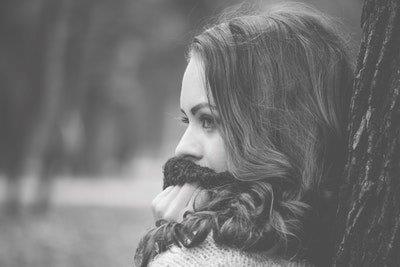 Some things are great when they're last-minute—like, "Hey, let's get a pizza!" Some things are better when they're planned. Please take a minute if your friend says "Hey, let's get a tattoo!" We'd like to propose that some things don't fall into either category—whether they're last-minute or planned, they are always a good thing. A free, confidential pregnancy consultation? Always a good idea—whether you have called ahead for an appointment or are just walking in.
Avenue Women's Center provides free help for women in the Chicagoland area who are pregnant or think they might be pregnant. Appointments or walk-in pregnancy tests are available at all of our four (soon to be five!) DuPage County locations. Please reach out to learn how we can help you!
There are lots of reasons to stop by for a walk-in pregnancy test:
Unexpected free time—a friend cancels, you thought you had a dentist appointment but it's actually next week, work is slow and you don't need to go in. When you're asking yourself what else you can get done with your time, you're welcome at the friendly offices of Avenue Women's Center.
A moment of realization—for me it was a friend asking if I had given up coffee with my first pregnancy. As I answered her question (coffee in hand) I realized why I was fatigued and late for my period. It might be the sight of the calendar, the friend you're in sync with mentioning her PMS, or something else. If you have a moment, you don't have to wait for an appointment.
A ride—if you don't have your own wheels it can be hard to plan ahead for appointments. If your sister is home from college or your friend has the day off work, come on over for a walk-in pregnancy test.
A whim—if you're going back and forth with yourself—"I'm sure I'm not…but I could be…I should just take a test…but I'm probably not…"—you can stop the wondering and find out for free. And unlike many other "free" things in life, you don't have to worry about getting spam or sales pitches for years to come.
A friend is doing it—if you're coming along for moral support with a friend, and you're just wondering if a walk-in pregnancy test might be a good idea for yourself as well—let the person at the front desk know!
New information—this one isn't pleasant, but we don't want to ignore it. If you learn from a friend or partner that there is a chance you might be pregnant—whether it's "didn't you know the condom broke?" or "you were passed out for a while"—we would be honored to help you.
All our locations welcome walk-in pregnant test clients! At most locations, on most days, someone will be available to meet with you within 15 minutes. Occasionally due to scheduling, wait times can be longer. To avoid having to wait, you can call when you're thinking of heading over! The consultant you speak with can help you find the best location and time. Same day appointments are usually available, and they are the perfect way to avoid any unnecessary waiting after you arrive!
Whether it's scheduled or spontaneous, Avenue Women's Center is committed to providing the same excellent services to anyone who requests them. With offices in Elmhurst, Glen Ellyn / Lombard, Naperville, and Wood Dale (and a new West Chicago location coming November 2017!), we look forward to serving you! When you are in need of a walk-in pregnancy test, please contact us!
The information provided here is general in nature.  It is not a substitute for a consultation with a medical professional. Before any medical procedure, it is imperative that you discuss your personal medical history, risks, and concerns with your doctor. If you have questions during or after a procedure, your doctor should be immediately contacted. Avenue Women's Center is not an emergency center.  If you are experiencing severe symptoms, such as bleeding and/or pain, seek immediate medical attention.  Contact your physician, go to an emergency room, or call 911.