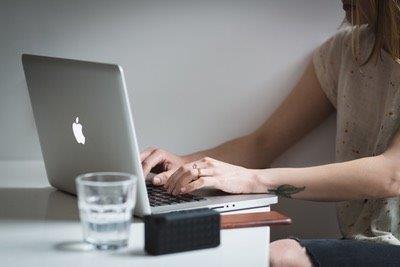 So you just found out you are pregnant and you are freaking out and wondering how did this happen. You thought you were being careful and thought it would never happen to you. Now you are faced with the reality of a possible pregnancy and you are not sure what to do.
If you are feeling overwhelmed by all that comes with an unintended pregnancy, please contact Avenue Women's Center. With offices in Elmhurst, Glen Ellyn / Lombard, Naperville, and Wood Dale, Illinois, we are here to help you.
When facing an unplanned pregnancy, it's normal for many feelings to surface at once – sadness, anger, confusion, guilt, a sense of panic, lack of control or even out of control feelings. You may also experience feelings of being alone or isolated or even some joy and delight depending on your situation.
We find that many women experience fears about moving forward with solutions. It can be hard to gather the courage to call a woman's center. You may be worried about running into someone you know in our offices. You could fear you'll encounter workers who are judgmental or unkind. At Avenue Women's Center, we will do everything we can to ease your fears.
As a sonographer, I understand these feelings and want to be supportive in every way possible. I never want you to feel like you are being judged in any way. Everyone's situation is different and I will try my best to be sensitive to your individual and personal story because everyone has one. We are all human and have been faced with difficult challenges in our own lives. It's from those experiences that we learn and hope to help others.
I am aware of the many different situations and scenarios that one faces when dealing with an unplanned pregnancy. My goal is to be compassionate towards your feelings and to be supportive in every way possible. I will also understand if you don't want to talk about anything at all. You control the experience you have with me.
My hope and desire is to show you complete respect and answer any questions you may have. I want you to know that I care. You have a bright future ahead of you and you will get through this!
If you are ready to receive compassionate support and skilled care as you get through the challenging season of an unintended pregnancy, we hope you will contact Avenue Women's Center. We really are dedicated to caring for you with excellence. Please contact us today.
The information provided here is general in nature.  It is not a substitute for a consultation with a medical professional. Before any medical procedure, it is imperative that you discuss your personal medical history, risks, and concerns with your doctor. If you have questions during or after a procedure, your doctor should be immediately contacted. Avenue Women's Center is not an emergency center.  If you are experiencing severe symptoms, such as bleeding and/or pain, seek immediate medical attention.  Contact your physician, go to an emergency room, or call 911.