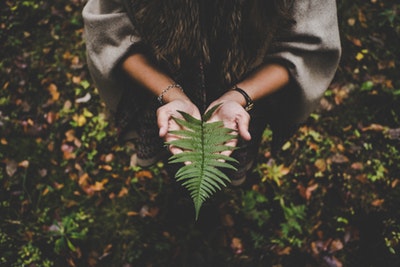 My personal experience deciding whether to abort a pregnancy occurred 26 years ago. It feels impossible that it's been so long. The memories of my story come in quick snippets…. Jumping up and down, wishing for a miscarriage. Telling my partner that I was considering adoption (I wasn't) just to hear what he'd say. Going to the yellow pages book (I told you it was a long time ago!) to explore the abortion providers in my area.
Does it seem that you may need to abort a pregnancy? Avenue Women's Center has five Chicagoland locations: Elmhurst, Glen Ellyn / Lombard, Naperville, West Chicago, and Wood Dale, Illinois. Every location is staffed with caring professionals who prioritize the needs of each individual client. If we may be of assistance, we hope you will call or text now.
Thankfully, I look back at my decision, knowing I made the best one for me at that time. With a couple more decades of learning since then, I'll offer some perspectives I've gained that may help you now.
Considerations when deciding whether to abort a pregnancy:
1. Choose Who to Trust
When I made my decision, I listened to my partner (who I'd only been seeing for a couple of months) and a friend at work. Neither of them knew me well. They weren't experienced with pregnancy decisions. Neither had needed to abort a pregnancy. And neither is part of my life now. I encourage you to pay attention to who you're trusting. There is value to listening to input from various sources. People who have known – and will know – you for a long time… your partner… professionals who don't stand to gain from your decision… all may have a role. Beware of anyone who diminishes your potential. The truth is you are strong; you will get successfully through this challenging time – and you deserve to have positive people supporting you!
2. Take Your Time
I get it. This may be the most pressure you've ever been under. It's tempting to just run forward with an option in order to escape this pressure zone. However, this is one time when it's critical to make sure you evaluate reality. What is your future with this guy? You're having financial troubles now, but will they have eased up in a year? Most of all – what does your heart want to choose? Pay attention to that. Sit in the pressure zone until you've been sure of your decision for a straight two weeks. You do have time, especially when you're deciding whether to abort a pregnancy. Don't make a permanent decision if you're still wavering about whether you want it. 26 years from now, you'll still remember this decision; make sure it's one you'll feel confident was best for you.
3. Reach Out for Support
Have you recognized that your heart prefers a specific pregnancy option, but there are obstacles in your way? If you don't see a possibility for overcoming the situation, it doesn't mean a possibility doesn't exist. Seriously. Even if your unique obstacles seem insurmountable, there are women who have successfully navigated similar situations, and you can too – especially with the right support by your side! I've seen proper support lead to financial gifts, relationship counseling, help with transportation, and even medical options in the face of adverse diagnoses. The truth is, most of us can navigate anything when we feel confident that we have caring support at our side. Life is full of surprises. Reaching out can bring some good ones to you, even in the midst of this challenging season.
I really believe these simple points can be powerful in enabling you to make your best decision about whether to abort a pregnancy. I also know that Avenue Women's Center can help you with all of these. When you contact us, you will be greeted by a professional who is experienced in assisting women with their pregnancy decisions. The consultant will be able to schedule your appointment, but will never make you feel that she's rushing you through a "process." In fact, each of our caring team members takes time to understand each woman's unique needs, to help remove obstacles from her path, and to provide sincere care through this experience. If you are in Chicagoland, I hope you will allow us to support you in making the wise decisions that are best for you! Call or text right away.
The information provided here is general in nature.  It is not a substitute for a consultation with a medical professional. Before any medical procedure, it is imperative that you discuss your personal medical history, risks, and concerns with your doctor. If you have questions during or after a procedure, your doctor should be immediately contacted. Avenue Women's Center is not an emergency center.  If you are experiencing severe symptoms, such as bleeding and/or pain, seek immediate medical attention.  Contact your physician, go to an emergency room, or call 911.