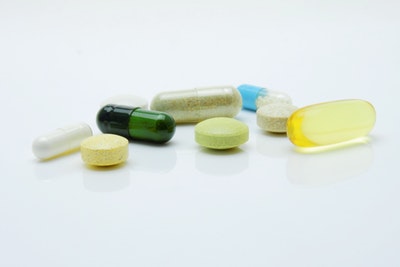 The odds of being struck by lightning in the United States are 1 in 700,000, but after discovering you're unexpectedly pregnant, maybe you feel as if you've been hit with a couple of bolts. The news may feel like a conduit for emotions such as shock, confusion, anxiety and fear that seem like a sudden electrical current traversing through you. If you live in the Chicago suburb of Darien, or somewhere near it, perhaps you're unsure about where to turn for help. Maybe you're leaning towards the abortion pill, as it seems less stressful than a surgical procedure, and it appears to offer a fast solution for quelling the tense electrical current inside of you. But deciding on a pregnancy option is a very personal decision, and obtaining relevant information can assist with the formulation of an effective pregnancy plan.
If you're looking into abortion by pill in Darien or the surrounding area, Avenue Women's Center is a great next step. We offer free consultations, providing you with in-depth information on all of your pregnancy options, including abortion. Our caring client advocates will provide you with nonjudgmental and compassionate support as you navigate a pregnancy decision. We have a new, convenient location in Darien located near the corner of 83rd Street and Lemont Road. Call, chat, email, or text for an appointment today!
Thinking About an Abortion by Pill
You may have heard about the process of an abortion by pill through a friend, a family member, or maybe in passing. It's normal to want to know more about a potential decision before you commit to it, and there may be questions you're hoping to have answered. Fortunately, Avenue Women's Center has six different centers throughout DuPage County, and our Darien office may be located near you.
Our expert staff can offer you personalized care by taking time to address your concerns with attentiveness and compassion. Your questions are valid, and the staff at Darien or any of Avenue's other centers will ensure that your concerns are heard. It's possible other women have sought the same answers as you, and there's no shame when it comes to inquiring about information. Your questions are legitimate, and our Avenue staff is dedicated to providing you with accurate and reliable information.
A client advocate may walk you through the abortion by pill process, easing any worries you may have about having to locate all of the information pertaining to RU-486 all by yourself. To help you have a clearer picture of what this option looks like, the client advocate you meet with will explain the two drugs your provider may give you, mifepristone and misoprostol, commonly referred to as the "abortion pill." If you feel you may want to explore other pregnancy options afterwards, then a client advocate may assist you with this as well.
What Happens During a Medical Abortion?
Typically, this method requires the use of mifepristone (Mifepred) and misoprostol (Cytotec) to complete the process. The mifepristone may come in the form of a shot or a pill, and this usually blocks a pregnancy hormone called progesterone, binding it in the uterus and the placenta. Your provider may tell you to take misoprostol 24-48 hours after the mifepristone was administered, and you may experience contractions as the second dose of the abortion pill works to expel the uterine content.
My Friend Did an Abortion by Pill and Said It Hurt. Will that Happen to me?
Reactions to a medical abortion may vary. Some women have likened their discomfort to strong menstrual cramps, while other women have reported their pain as being more severe. How a medical abortion will affect you can depend on factors such as health, pregnancy age, pain tolerance, and stress levels, so consulting your doctor or a pregnancy expert can help you assess what your abortion pill experience may be like.
Is the Abortion Pill Still an Option If I'm More Than Nine Weeks Pregnant?
The abortion pill is only FDA approved up to 10 weeks after the first day of your last period. Before you decide, you may want to have an ultrasound exam at your nearest Avenue Women's Center. This can determine your pregnancy's age, and give you information of early pregnancy risks such as miscarriage and ectopic pregnancy (a pregnancy located outside of the uterus).
Where Can I Go for Help?
The shocking news of an unexpected pregnancy might have run through you in a sudden flash, but your closest Avenue center is here to lessen the amperage of that sudden electrical current. By investing in your personal story, each of our centers will work with you to inspire confidence in your pregnancy decision. Your needs will be heard by a trained pregnancy expert who is committed to sitting down with you to help you determine which option will work best for you.
Avenue Women's Center can answer any questions you may have about the abortion pill and other pregnancy options through our confidential services. If you are looking into an abortion by pill in Darien or the surrounding area, we can provide a free, limited ultrasound to give you information about how far along you are, as well as the viability of your pregnancy. During a confidential consultation, you will receive information regarding abortion by pill and your other pregnancy options. Address your unique questions and concerns today. Contact us for a free appointment!
---
References:
American Pregnancy Association (ASA). (2017, April). Medical Abortion Procedures. Retrieved from: http://americanpregnancy.org/unplanned-pregnancy/medical-abortions/
Healthline. (2018, July). Do Abortions Hurt? What to Expect When Taking the Pill or Undergoing In-Office Surgery. Retrieved from: https://www.healthline.com/health/do-abortions-hurt
Reviewed by Patricia Kuenzi, APN-CNP, MSN, ANP, PNP.
The information provided here is general in nature.  It is not a substitute for a consultation with a medical professional. Before any medical procedure, it is imperative that you discuss your personal medical history, risks, and concerns with your doctor. If you have questions during or after a procedure, your doctor should be immediately contacted. Avenue Women's Center is not an emergency center.  If you are experiencing severe symptoms, such as bleeding and/or pain, seek immediate medical attention.  Contact your physician, go to an emergency room, or call 911.