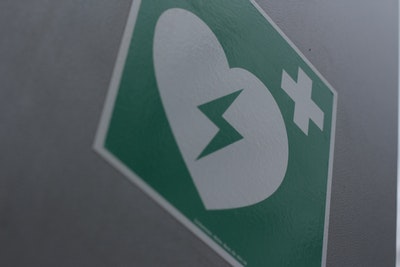 Recently, my sister consulted a specialist about some dental work. She was amazed at how narrow the scope of services was for her provider. He invests his entire career addressing one tiny dental concern that most of us will never hear of (thankfully!). While my sister was surprised at the provider's focus, it was not as surprising to me. I am so grateful to be employed at Avenue Women's Center, where we focus on providing women with excellent "first step" services as they navigate their unexpected pregnancies.
If you are in Chicagoland and are concerned about an ill-timed pregnancy, please call or text us now. Our specialty is serving women who may need an abortion center by providing them with superior "first step" services. Do you need to confirm a home pregnancy test result? Assess whether your pregnancy is likely to continue? Receive information about your options in a private, relaxed atmosphere? The sensitive staff of Avenue Women's Center is here for you.
At times I have been asked about the benefit of visiting a specialist like Avenue Women's Center. Would it be easier to go straight to an abortion center that focuses on providing terminations? Here are three benefits that women receive in an Avenue consultation:
1. Professional Guidance Specific to Abortion.
Few of us would invest in the stock market without first connecting with a financial advisor. We consult a student guidance counselor when considering options for our education. Before my sister chose her treatment plan, she sought input from her specialist. Yet women are often made to feel they must navigate a pregnancy decision on their own and in a rush, as if we're supposed to be experts in pregnancy decisions just because we're women? The truth is, like with other major life decisions, pregnancy options are best navigated with expert guidance.
2. Woman-Focused, Rather than Transaction-Focused, Care.
When you call Avenue Women's Center, you will understand what I mean by that heading. If you call many abortion centers, they will jump straight to asking about insurance and giving you price estimates. At Avenue, we always begin conversations by seeking to find out about your unique situation. We understand that each woman's abortion decision is distinctly personal. You need to be sure you understand specifics about your pregnancy and options. At Avenue, no two consultations look exactly the same. Each consultation is tailored to sensitively meet the needs of each unique woman.
3. Best Practices In Obtaining Pre-Abortion Information.
When faced with an unexpected pregnancy, there can be pressure to hurry up and resolve the situation quickly. However, as with other medical procedures, there is information that must be received before moving ahead. Ideally, that information is gathered in such a way that it can be reviewed and clearly understood before proceeding to the next step. With abortion procedures, that "pre" information includes learning facts about the specific pregnancy. For example, via limited medical ultrasound, does this pregnancy appear likely to continue? Many pregnancies do unexpectedly end in miscarriage. It is ideal to discover that information before the date when an abortion is scheduled to happen.
I'll stop with those three points for today, although I believe there are many more benefits for a woman to start her abortion decision-making at a center that specializes in these "first step" consultations.
Have you already started to research your options with the different kinds of abortion centers around Chicagoland? If so, I hope my writing has been useful. I also hope you will reach out, via call, text, or chat. There is more you'll want to know about how we care for women, the services we provide, and the options for scheduling your own "first step" consultation with a supportive team member at Avenue Women's Center. In any of our offices – Elmhurst, Glen Ellyn / Lombard, Naperville, West Chicago, or Wood Dale, Illinois – we look forward to answering all of your questions and helping as you move forward positively!
The information provided here is general in nature.  It is not a substitute for a consultation with a medical professional. Before any medical procedure, it is imperative that you discuss your personal medical history, risks, and concerns with your doctor. If you have questions during or after a procedure, your doctor should be immediately contacted. Avenue Women's Center is not an emergency center.  If you are experiencing severe symptoms, such as bleeding and/or pain, seek immediate medical attention.  Contact your physician, go to an emergency room, or call 911.