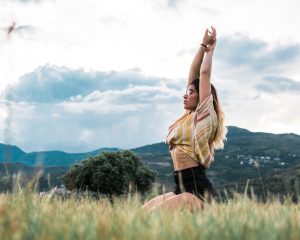 The pressures of life can feel constricting. Work stresses, family problems, and, now, a positive pregnancy test can be a lot to handle at once. It might seem natural or logical to just throw one of these things out the window and be done with it. Maybe abortion feels like the most logical choice right now to lighten your load. But, is it really?
Moving forward with an abortion decision isn't always a woman's first choice. But it can be hard when it feels like it's the most logical. That's where Avenue Women's Center steps in. With 40 years of experience walking with women through unexpected pregnancies, we'd love to encourage and empower you, too.
Contact us for more information about what free services we offer!
First Steps Before Committing
As you're contemplating abortion, it's important to make sure you have a few crucial pieces of information about your pregnancy. You may find it beneficial to confirm your pregnancy with a medical-grade pregnancy test. Ruling out an ectopic pregnancy or the possibility of miscarriage through an ultrasound exam is a great step to take as well. Avenue Women's Center offers both of these private, limited services for free.
Learning About Your Options
Most big life issues or circumstances cannot be solved with a 'quick fix.' If a quick fix is what you're looking for, abortion may not provide the results you desire. It's important to learn about your pregnancy options as well as what abortion entails. You may want to consider possible complications an abortion procedure could result in.
Finding Support
Regardless of what you decide, having a trusted community of support can benefit you in so many ways! Knowing that you can rely on somebody if there's an emergency, or knowing there's an organization that can help with material or emotional needs, can be comforting. Even unbiased support from a professional is a great place to start. Whether you find this support from a doctor, therapist, religious leader, or somebody like a pregnancy consultant, there are people interested in walking with you!
Self-Talk and Pregnancy Decisions
As you consider your options and decision, you may find it helpful to think about what sorts of things you're telling yourself. Are you being empowering and encouraging in your mindset and the way you think about or treat yourself? Or are you having trouble thinking positively or finding strength? Think about what you love about yourself. Or think about difficult things you've overcome and the ways you've gotten better and stronger throughout your life. This is a woman who is strong and can be courageous even in the face of difficulties and the trials of life.
Does abortion feel like the most logical choice but you want more information or time? Avenue Women's Center is a great first step. We will provide you with the services and information you need, all at no cost in a calm, private environment. We look forward to meeting with you soon!
Schedule an appointment with us at a center near you!
The information provided here is general in nature.  It is not a substitute for a consultation with a medical professional. Before any medical procedure, it is imperative that you discuss your personal medical history, risks, and concerns with your doctor. If you have questions during or after a procedure, your doctor should be immediately contacted. Avenue Women's Center is not an emergency center.  If you are experiencing severe symptoms, such as bleeding and/or pain, seek immediate medical attention.  Contact your physician, go to an emergency room, or call 911.