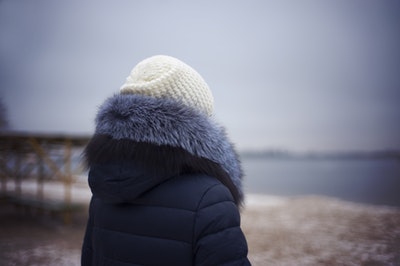 When you're facing an unplanned pregnancy and considering abortion, searching for information can be overwhelming. However, it's important to learn the facts as you decide your next steps. Part 1 of this blog series explained some initial facts about abortion types and time frames. This second part examines more insightful facts about abortion to help you better understand as you make your best pregnancy decision.
Learning the facts about abortion is just the beginning of your pregnancy decision. Avenue Women's Center understands that each woman facing an unplanned pregnancy has their own unique needs and concerns. Avenue offers a nonjudgmental environment to discuss your abortion concerns, options, and alternatives in a free and private pregnancy consultation. Contact us to make an appointment at one of our five locations in DuPage County and speak with one our caring and supportive client advocates today!
Fact 3: Yes, there are possible risks and side effects.
"Will it hurt?" is a common question women have when seeking abortion information. Every woman's body responds to abortion differently, and the side effects can include varying levels of discomfort and pain. While abortion is typically a "low-risk" procedure, there are different risks and side effects associated with both the medication and surgical abortion procedures. Some risk factors include the type of abortion procedure, when it is performed in the pregnancy, and a woman's personal health history. After an abortion some women experience light to severe cramping for a few days or bleeding that can last up to a couple weeks, while others don't feel any differently than normal. Other common side effects can include nausea, vomiting, fever, and chills. It's vital to speak with your health care provider to assess your personal risks pre-abortion, and also manage any symptoms following an abortion.
Fact 4: You might feel alone, but you aren't.
The Guttmacher Institute stated that about one in four women will experience an abortion by age 45. Women's Health reported that "nearly half of all pregnancies in the U.S. are unintended," with about four in 10 ending in abortion. However, abortion rates have been declining over the years as women explore abortion alternatives. Knowing other women have had an abortion doesn't mean you feel any less alone. Many women can experience strong feelings of isolation, guilt, shame, depression, anger, or anxiety following an abortion. Some women might feel acceptance and understanding at first, with symptoms of these feelings occurring long afterward. Every woman has a unique situation and can feel varying emotions at different times. It's difficult to predict how you might feel after an abortion, but thinking ahead about the possibilities can help you examine your decision with better emotional insight.
You are not alone as begin to take the first steps of your pregnancy decision. Avenue Women's Center is here to support you with many services to help address your individual concerns and needs. Avenue offers confidential pregnancy consultations and limited medical ultrasounds at no cost to help you learn more about your pregnancy in a judgement-free and confidential atmosphere. Gain more important information about your abortion options and alternatives from our compassionate and understanding staff. Call, text, chat, or email us today to set up your free appointment at one of our five locations in Glen Ellyn/Lombard, Elmhurst, Naperville, West Chicago, or Wood Dale.
---
References:
Gutttmacher Institute. (2018, January). Induced Abortion in the United States. Retrieved from https://www.guttmacher.org/fact-sheet/induced-abortion-united-states.
Women's Health. (2018, January). 5 Things Every Woman Needs To Know About Abortions. Retrieved from https://www.womenshealthmag.com/health/a19993466/abortion-facts/.
The American College of Obstetricians and Gynecologists (ACOG). (2015, May) Induced Abortion FAQ043. Retrieved from https://www.acog.org/Patients/FAQs/Induced-Abortion.
The information provided here is general in nature.  It is not a substitute for a consultation with a medical professional. Before any medical procedure, it is imperative that you discuss your personal medical history, risks, and concerns with your doctor. If you have questions during or after a procedure, your doctor should be immediately contacted. Avenue Women's Center is not an emergency center.  If you are experiencing severe symptoms, such as bleeding and/or pain, seek immediate medical attention.  Contact your physician, go to an emergency room, or call 911.