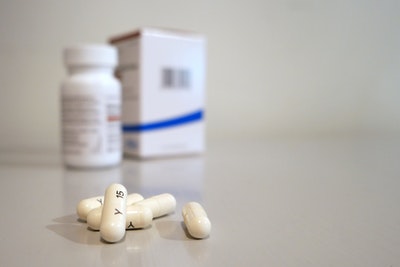 Looking for the abortion pill in the Glen Ellyn area? Maybe you've found yourself in a situation you never imagined you'd be in…facing an unexpected pregnancy. Finding out your pregnancy can be scary and overwhelming. Many women looking into the abortion pill are looking for a solution FAST and believe that the abortion pill can offer a quick solution to a situation that causes immense stress and anxiety.
Avenue Women's Center is a limited medical clinic that has been assisting women in Glen Ellyn and the Chicagoland area who are facing unexpected pregnancy for almost 40 years. Our services are a first step for anyone making a pregnancy decision. Call, chat, email, or text for an appointment at one of our five DuPage County locations.
While it's true that your pregnancy decision is time-sensitive, there are several essential first steps all women must take before moving forward with the abortion pill.
First, take a deep breath. When facing unplanned pregnancy, many women enter the "fight-or-flight" mode until finding a solution to end the stress. While the body's fight or flight response is helpful for short periods of time to escape immediate danger, it has negative effects on the body when it remains in this mode for too long. Not only does chronic stress negatively impact the body, it also impairs the brain's higher level thinking and decision making processes which are essential when facing unplanned pregnancy. Researchers have found that when making a decision under stress, people tend to focus more on the positives of the alternatives they're considering and pay less attention to the negatives. It's important to take a moment to remember that you will be OK, so that you can move forward with a clear mind.
Second, it's important to confirm the pregnancy through a medical-grade pregnancy test. Some women begin researching the abortion pill before even taking a pregnancy test at home—this usually only creates unnecessary anxiety. Before becoming stressed about what to do, it's essential to find out whether or not you are really pregnant through a medical-grade test.
Third, an ultrasound is necessary step before the abortion pill. An ultrasound will let you know exactly how far along you are, which determines whether or not you qualify for the abortion pill. It will also let you know there the pregnancy is located—if the pregnancy is located outside the uterus, known as ectopic pregnancy, the abortion pill will not be effective. Many women also like to find out through ultrasound if the pregnancy is viable, determining if it's likely to continue. Sometimes ultrasound reveals that paying for the abortion pill is not necessary because the pregnancy is likely to end naturally.
Fourth, talk with a pregnancy consultant about what to expect from the pill. It's important to receive more information about the process, so that you don't come across any surprises. Talk with an expert who can give you the facts on what to expect with the pill.
Last, but not least, if you're looking for the abortion pill in Glen Ellyn, or surrounding suburbs, contact Avenue Women's Center for assistance these steps. Our medical-grade pregnancy tests are accurate just ten days after possible conception. If your test is positive, a free limited medical ultrasound will provide more information regarding how far along you are and if the pregnancy seems likely to continue. On top of this, our expert client advocates will provide you with information about the abortion pill in a comfortable, nonjudgmental environment. Contact us right away to get started!
---
References:
Harvard Health Publishing. (2018, May) Understanding the stress response. Retrieved October, 2018 from: https://www.health.harvard.edu/staying-healthy/understanding-the-stress-response
Association for Psychological Science (2012, February) Stress Changes How People Make Decisions. Retrieved from: https://www.psychologicalscience.org/news/releases/stress-changes-how-people-make-decisions.html
The information provided here is general in nature.  It is not a substitute for a consultation with a medical professional. Before any medical procedure, it is imperative that you discuss your personal medical history, risks, and concerns with your doctor. If you have questions during or after a procedure, your doctor should be immediately contacted. Avenue Women's Center is not an emergency center.  If you are experiencing severe symptoms, such as bleeding and/or pain, seek immediate medical attention.  Contact your physician, go to an emergency room, or call 911.