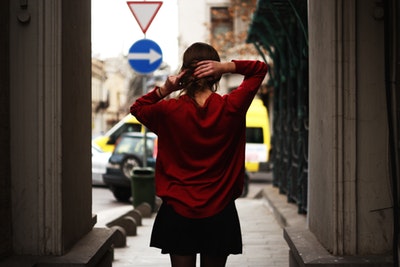 I always smile when I drive past that City of West Chicago sign that says "Where history and progress meet." It gets me because it seems out of place for West Chicago, but it also captures a true tension—towns in this area have transformed from rural farming communities to members of a large metro area. We have our heritage days and our technology corridors, and West Chicago, like all of us, tries to find its way from the past to the future.
If you're looking for the abortion pill in West Chicago, you're also wondering how to reconcile what has happened in the past with how you envisioned the future. To use another Midwestern metaphor: you are at a crossroads. You know where you want to go, but you've got to find the way.
Avenue Women's Center can help. With a trusted history in supporting DuPage County women who are wondering about the abortion pill in West Chicago and neighboring communities, we provide free, confidential care in your neighborhood. Please reach out to learn more.
If you're trying to go somewhere and realize you're lost, one of the first things you need to do is figure out where you actually are. The same reasoning can be applied if you are feeling lost due to an unplanned pregnancy. First, you'll need to confirm where you're at—-are you truly pregnant? Avenue Women's Center provides free medical grade pregnancy tests, accurate just ten days after possible conception. The pregnancy test, of course, lets you know that your home test wasn't a fluke or a mistake. If the test is positive, some women qualify for a free limited medical ultrasound that would give additional information such as how far along they might be and if the pregnancy is likely to continue. After the scan, some women find out they thought the father was one person, but really it's someone different; they thought they got pregnant after stopping birth control, but really they got pregnant ON birth control; or they thought they were early enough to take the pill, but they would really need the surgery. It's important to get all of the information you can.
Once you've figured out where you are; now you need to know how to get where you want to go. This will depend on the conditions around you. What is the cost for getting the abortion pill in West Chicago or elsewhere? Can you use insurance coverage for the procedure? What steps will be involved? How can you find a safe clinic? Some women may want to know what it would be like to make an adoption plan, or what support they could receive if they chose to parent. The expert Client Advocates at Avenue Women's Center can inform you about the road ahead. We also recognize that the true destination you may have in mind is a bright future, a place where you can flourish.
The caring client advocates at Avenue Women's Center are experts in this terrain of abortion and unexpected pregnancy. Whether you know what you want to do or have no idea at all, you can come for a free consultation. No one can tell you what path is right for you, but a little help from an expert may make it easier for you to make your best plan.
So if you're wondering how to make progress in your life and looking for information about the abortion pill in West Chicago or surrounding area such as Winfield, Batavia, Geneva, St. Charles, or North Aurora, Illinois… we hope you'll contact us. Our newest location is in West Chicago on Roosevelt Rd just west of Route 59, near the Pal Joey's. During business hours, you can reach a client advocate who can answer your questions directly through phone, text, chat, or email. We look forward to hearing from you!
The information provided here is general in nature.  It is not a substitute for a consultation with a medical professional. Before any medical procedure, it is imperative that you discuss your personal medical history, risks, and concerns with your doctor. If you have questions during or after a procedure, your doctor should be immediately contacted. Avenue Women's Center is not an emergency center.  If you are experiencing severe symptoms, such as bleeding and/or pain, seek immediate medical attention.  Contact your physician, go to an emergency room, or call 911.