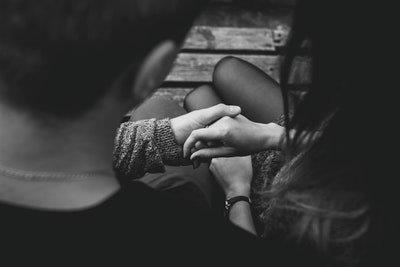 If you are contemplating a medical abortion, you may be wondering about abortion pill side effects. Good for you for wanting to get facts before you proceed! We're happy to share here with you some basic information about abortion pill side effects and what to expect with a medical abortion. After that, we hope you will read on to learn other ways in which Avenue Women's Center may be able to help you as you work through the decisions ahead of you.
Avenue Women's Center has served for over thirty-five years as the first step resource for Chicagoland women facing an unplanned pregnancy. We hope you will allow us to do the same for you. To share your pregnancy or abortion questions, or to schedule an appointment, please contact us today.
A medical (or medication) abortion actually utilizes two medications. The generic names of the pills are mifepristone and misoprostol. The mifepristone is taken first, at a clinic or doctor's office. Mifepristone stops the pregnancy from progressing. Misoprostol, the second pill, is taken 24-48 hours later, according to the doctor's instructions. Misoprostol induces contractions and heavy bleeding, causing the pregnancy to be expelled from the uterus. This part of the process usually happens at home. A follow up visit to the clinic is required, however, to make sure the uterus is completely emptied.
What abortion pill side effects might you experience?
The bleeding in this process is much heavier than a normal menstrual period. Most of the bleeding and cramping will occur after taking the misoprostol, the second pill. Doctors may recommend an over-the-counter medication for pain, or may prescribe a stronger pain medication if needed.
Other common side effects include nausea, vomiting, fever and chills. Women may also experience dizziness, diarrhea, and stomach pain apart from the uterine cramping. For some women, headache, back pain, and light lactation from their nipples are also part of the side effects. It may take several days, or up to several weeks, for the abortion to run its full course and be complete.
Abortion pill side effects can vary from one woman to another. We have included here a partial listing of the more common side effects. Although these may be unpleasant and uncomfortable, in themselves they are not necessarily a serious risk to your health. Remember that each woman's body is unique. Before, during and after an abortion, it is important for a woman to share openly regarding her personal health history and concerns with her doctor, in order to obtain specific, personal, safe care. If any side effects are intense, prolonged, or concerning in any way, the woman should consult her doctor.
Are there other things besides abortion pill side effects it would be wise for you to know as you are determining your next steps?
Do you know whether you are eligible to take the abortion pill to end your pregnancy? FDA regulations require that the abortion pill be administered only up until the 10th week of pregnancy. The age of a pregnancy must be confirmed by an ultrasound. As a nonprofit limited medical clinic, Avenue Women's Center is able to offer appropriate ultrasounds in many situations.
What additional information about the abortion pill would be helpful for you? Are there other options you may want to explore? Our caring, trained, and experienced pregnancy consultants are ready to meet with you in a comfortable, nonjudgmental session to discuss whatever concerns or questions you may have, and then to continue with you on this journey. The consultation, along with many other of our services, is free of charge to you.
We hope this information about abortion pill side effects and Avenue Women's Center services has been helpful. If you are near our offices – Elmhurst, Glen Ellyn / Lombard, Naperville, or Wood Dale, Illinois – we hope to continue being of assistance. Please contact us by phone or text, email or chat to find a time and location that will best work for you. We look forward to hearing from you!
---
Resources:
American Pregnancy Association. (2017, June). Abortion Pill. Retrieved from: http://americanpregnancy.org/unplanned-pregnancy/abortion-pill/
The American College of Obstetricians and Gynecologists. (2015, May). Induced Abortion – Frequently Asked Questions (FAQ). Retrieved from: https://www.acog.org/Patients/FAQs/Induced-Abortion#medical
Drugs.com. (2017, July). Mifepristone. Retrieved from: https://www.drugs.com/cdi/mifepristone.html
Drugs.com. (2017, July). Misoprostol. Retrieved from: https://www.drugs.com/cdi/misoprostol.html
Reviewed by Patricia Kuenzi, APN-CNP, MSN, ANP, PNP.
The information provided here is general in nature.  It is not a substitute for a consultation with a medical professional. Before any medical procedure, it is imperative that you discuss your personal medical history, risks, and concerns with your doctor. If you have questions during or after a procedure, your doctor should be immediately contacted. Avenue Women's Center is not an emergency center.  If you are experiencing severe symptoms, such as bleeding and/or pain, seek immediate medical attention.  Contact your physician, go to an emergency room, or call 911.