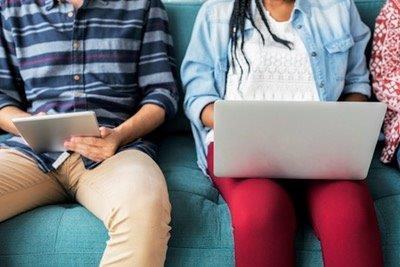 Periodically we strive to answer questions about abortion-related words in our blog. We understand that being faced with unfamiliar terms can add to the stress of dealing with an unplanned pregnancy. We hope to help relieve stress!
Besides providing you with some basic definitions and information, can we help with your unique situation? Avenue Women's Center has been a "first step" resource for Chicagoland women for over thirty-five years, and we are here to walk alongside you. If you are weighing your options for an unintended pregnancy, please contact us.
What is Pitocin? (pronounced [pi-toh-sin])
Pitocin is a trademark pharmacology term for a man-made brand of oxytocin. Well, what's oxytocin? This drug is used by doctors for inducing labor "… and treatment of incomplete or inevitable abortion." Pitocin is also used in hospitals for other medical applications.
Why is Pitocin used in abortion?
The role of Pitocin is "induction of labor" – starting early labor to bring about an abortion. Pitocin may be used in second or third trimester induction abortions, although these are not the most commonly used abortion procedures. In particular, after 24 weeks gestation, a basic dilation and evacuation (D & E) abortion is no longer an option. An induction abortion is usually performed due to a medical concern with the pregnancy or the woman.
What happens in an induction abortion with Pitocin?
Because potential viability may be a factor this late in the pregnancy, the doctor must first inject a substance that will result in a stillbirth. Pitocin, usually administered through an IV, is one of the medications used to then initiate contractions so the uterus will expel its contents.
How could Avenue Women's Center help you?
Besides finding out "What is Pitocin?" and how is it used in an abortion, you probably have other pressing, personal questions. Our caring and nonjudgmental pregnancy consultants are here for you. We offer free, private sessions as your opportunity to ask questions and process your unique situation. These sessions are provided totally separate from whatever decisions you end up making for your pregnancy.
Avenue Women's Center has worked with women of all ages who have successfully navigated concerns similar to the ones you are now facing. With locations in Elmhurst, Glen Ellyn / Lombard, Naperville, and Wood Dale, Illinois, we hope to have an office convenient to you. Please contact us by call, text, email or chat for more information or to make an appointment. You don't need to go through this alone. We're waiting for your call.
---
References:
MedicineNet.com. Oxytocin, Pitocin. Retrieved from: http://www.medicinenet.com/oxytocin-injectable/article.htm
RxList. (2016, October). Pitocin. Retrieved from: http://www.rxlist.com/pitocin-side-effects-drug-center.htm
WebMD.com. (2015, October). Induction Abortion. Retrieved from: http://www.webmd.com/women/induction-abortion
Reviewed by Patricia Kuenzi, APN-CNP, MSN, ANP, PNP.
The information provided here is general in nature.  It is not a substitute for a consultation with a medical professional. Before any medical procedure, it is imperative that you discuss your personal medical history, risks, and concerns with your doctor. If you have questions during or after a procedure, your doctor should be immediately contacted. Avenue Women's Center is not an emergency center.  If you are experiencing severe symptoms, such as bleeding and/or pain, seek immediate medical attention.  Contact your physician, go to an emergency room, or call 911.