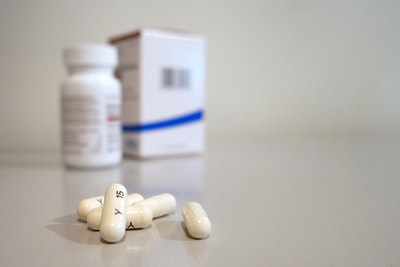 If you are thinking of getting pregnant and are currently taking a prescription medication called Accutane, isotretinoin, or any of its generic equivalents, you may have questions about its possible effect on a pregnancy. This article outlines the reasons why a woman who is pregnant or considering becoming pregnant, should not be taking Accutane (or isotretinoin) or any of its generic equivalents. Here at Avenue Women's Center, we highly encourage you to discuss all medications you are taking, whether prescription or not, with your doctor if you are pregnant or are considering becoming pregnant.
Avenue Women's Center is limited medical clinic providing services tailored for women facing an unexpected pregnancy. Even in circumstances where the pregnancy has a potential adverse medical diagnosis, our expert client advocates are able to provide information and support. If you or someone you know are concerned you may be pregnant while taking Accutane, isotretinoin, or any of its generic equivalents, contact us for help with your next steps.
Accutane, or isotretinoin, is a medication that treats severe acne. It is often prescribed after other medications have failed to effectively treat a patient's severe cystic acne condition. Isotretinoin may also be prescribed for other skin conditions, such as Rosacea. As of 2009, the brand name Accutane was discontinued, but generic versions of the drug, called isotretinoin, continue to be prescribed. While isotretinoin can be an effective treatment for severe acne, all sources in our research agree that Accutane, isotretinoin, and all its generic equivalents, have the potential to cause pregnancy complications and/or serious birth defects, and should not be taken by women who are pregnant or considering becoming pregnant.
Isotretinoin is a kind of medicine called an oral retinoid, and taking it during pregnancy can cause serious health problems for your baby. Women who are thinking of becoming pregnant while taking an oral retinoid, should talk with their doctor about stopping the medication first. Women who become pregnant while taking an oral retinoid, should speak to a medical professional right away.
Taking isotretinoin during pregnancy increases the risk of miscarriage and premature birth. Some of the birth defects that can be caused by isotretinoin include, but may not be limited to, cleft palate and other birth defects of the face, congenital heart defects, ear problems, eye problems, hydrocephalus, microcephaly and a small or missing thymus gland.
In an effort to prevent women who are pregnant from taking Accutane, in 2005 the FDA introduced a new program called "iPLEDGE", which is still in effect today:
The iPLEDGE plan requires virtually everyone involved with prescribing, supplying, or using the drug to register and accept certain responsibilities.
For women of childbearing age, those responsibilities include:
Signing an informed consent form in their doctor's office.
Personally registering with iPLEDGE.
Getting two negative pregnancy tests within seven days of starting the drug.
Agreeing to use two forms of birth control.
Getting a negative pregnancy test within seven days of seeking their monthly drug refill. The pregnancy tests must be done in a doctor's office or at a lab. Home pregnancy tests do not count.
Retinoids should not be taken while there is a possibility of pregnancy. If you find yourself concerned you may be pregnant while on Accutane or Isotretinoin, contact your doctor right away. After connecting with your medical professional, reach out to Avenue Women's Center. We have been assisting women facing unplanned pregnancy for over 30 years—including women who may be facing an adverse pregnancy diagnosis. Our services will help you take the next step regarding your pregnancy. Call, chat, email or text today.
---
References:
March of Dimes. (2014, July). Isotretinoin and Other Retinoids During Pregnancy. Retrieved October 2018 from https://www.marchofdimes.org/pregnancy/isotretinoin-and-other-retinoids-during-pregnancy.aspx .
Mayo Clinic. (2017, March). Isotretinoin (Oral Route). Retrieved October 2018 from https://www.mayoclinic.org/drugs-supplements/isotretinoin-oral-route/description/drg-20068178.
WebMD Health News. (2009, July). Acne Drug Accutane No Longer Sold – Generic Versions Still Available as Isotretinoin. Retrieved October 2018 from https://www.webmd.com/skin-problems-and-treatments/acne/news/20090708/accutane-off-the-market.
WebMD. (2005, October). Accutane's Pregnancy Risk: Are Women Aware?. Retrieved October 2018 from https://www.webmd.com/baby/news/20051014/accutanes-pregnancy-risk-women-aware#1.
Reviewed by Patricia Kuenzi, APN-CNP, MSN, ANP, PNP.
The information provided here is general in nature.  It is not a substitute for a consultation with a medical professional. Before any medical procedure, it is imperative that you discuss your personal medical history, risks, and concerns with your doctor. If you have questions during or after a procedure, your doctor should be immediately contacted. Avenue Women's Center is not an emergency center.  If you are experiencing severe symptoms, such as bleeding and/or pain, seek immediate medical attention.  Contact your physician, go to an emergency room, or call 911.