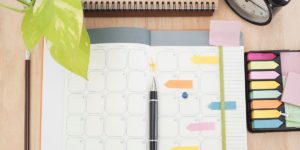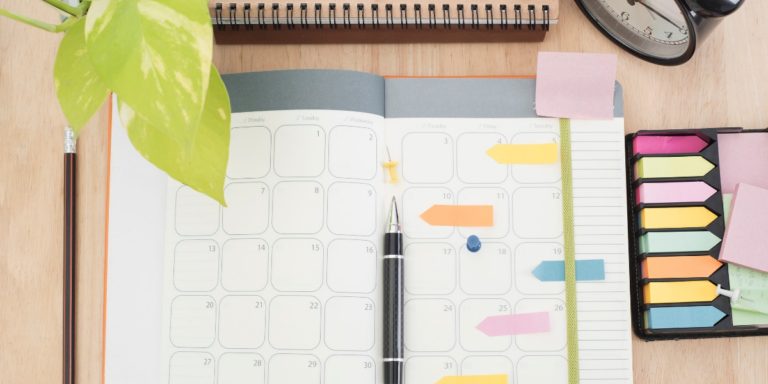 After noticing the symptoms, you may not have wanted to believe it. But after receiving confirmation through a pregnancy test or a doctor, there may be no doubt left. You're pregnant. But now you may have a lot of questions about what you're supposed to do next. And you may be asking yourself what options are available to you. The answers to your questions are out there. But in order to dispel any anxieties about making a decision, it may be best if you didn't look for them alone. You may be wondering where you can go for help and who you can lean on for support. And it may make you feel better to know you can seek confidential advice from professionals who are trained to assist women in your situation. Where do you turn when your life plan is adjusted after finding out about an unexpected pregnancy?
Are you worried about how to adjust to an unexpected pregnancy? Avenue Women's Center serves women with confidential care and support at each of our centers in DuPage County. The process of sorting through your options of abortion, adoption, and parenting can be confusing. And our caring staff is here to walk you through them all. Supplying you with reliable information, we can help you plan your next steps and connect you to any resources you may need.
Schedule a free appointment at one of our six locations in Darien, Elmhurst, Glen Ellyn / Lombard, Naperville, West Chicago, or Wood Dale, Illinois!
Planning Your Unexpected Pregnancy
When we feel as if we were already on a set path in life, it can be hard to adjust to a sudden reroute that may have thrown us off course a little. Facing an unexpected pregnancy can be an overwhelming situation for anyone. And figuring out what to do next can be difficult. As you come to terms with the news that you're pregnant, you may have realized you have a number of decisions you can make.
The only problem is you may be wondering where to start.
Maybe you're used to planning things out when it comes to school assignments or tasks at work. It may be helpful to visualize your unexpected pregnancy as a project to complete. This means you may need to assess the directions you can take, who will be involved, and what goal you're hoping to achieve in the end.
Gathering information can be important here. You may also want to enlist the help of trained professionals. They can often offer you answers to your unexpected pregnancy questions and listen to your concerns. This may come in the form of a healthcare provider, a pregnancy consultant, a counselor, or an adoption specialist. Pregnancy can be a life-changing event. Taking steps to find out more details can be a crucial first step towards building a new life plan.
Your Three Unexpected Pregnancy Options
Parenting:
While you might have envisioned becoming a parent in the future, perhaps the revelation came a bit quicker than you expected. When thinking about parenting as one of your options, there are a few questions you may want to consider.
Is parenting right for me?
How much does it cost to be a parent?
What parenting resources, such as family support or government assistance, are available to me?
Abortion:
After learning about the pregnancy, you may have had concerns about how it may interfere with your education or career. It's possible you've thought about not continuing the pregnancy. But before you commit to this choice, you may want to be certain you have all of the relevant information you may need.
What is the difference between a medical or surgical abortion? Am I less comfortable with one compared to the other?
How much does an abortion cost?
Are there any abortion risks I may want to know about, and will I require follow-up care after the procedure?
Adoption:
If you're uncertain about parenting or abortion, adoption is another option for consideration. Adoption is a decision that's typically available no matter how far along you are into your unexpected pregnancy. Usually, an adoption agency will assist you when it comes to formulating a plan. And while this can be a rewarding choice, you may want to make sure you understand the process.
Will I receive compensation for my pregnancy-related expenses?
Can I decide what level of communication I want with the adoptive family afterward?
Do I understand the adoption laws in my state, or should I ask the agency for further clarification?
How Do I Know What to Choose?
Asking questions and obtaining information is often a good place to start when it comes to an unexpected pregnancy. While you may feel anxious about choosing one of your decisions, time and careful consideration can help you find the one that is right for you. This pregnancy may have brought change. And perhaps you're walking down a path at the moment that you had not planned on. But an alteration to your predetermined course does not have to leave you lost. Contemplating how to arrive at a new destination can help you locate any necessary resources you may need during your journey.
Crafting a pregnancy plan can be a difficult task on your own, but help is available to you. The caring staff at Avenue Women's Center will provide you with accurate information about your options through a private consultation. We understand you may be feeling overwhelmed at the news you've received, but we're here to support you throughout the decision-making process, offering you relevant services, as well as the opportunity to talk openly about your concerns.
Reach out today to receive unexpected pregnancy information within a nonjudgmental environment!
The information provided here is general in nature.  It is not a substitute for a consultation with a medical professional. Before any medical procedure, it is imperative that you discuss your personal medical history, risks, and concerns with your doctor. If you have questions during or after a procedure, your doctor should be immediately contacted. Avenue Women's Center is not an emergency center.  If you are experiencing severe symptoms, such as bleeding and/or pain, seek immediate medical attention.  Contact your physician, go to an emergency room, or call 911.