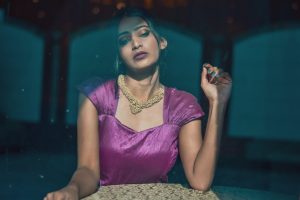 Have you recently found yourself staring at a positive pregnancy test and feeling blindsided?  Facing a pregnancy decision may be the most challenging aspect of an unexpected pregnancy experience.  Perhaps you don't have kids- and planned to keep it that way (at least, for now).  Or, you're a mom beginning to enjoy a more flexible schedule as your children move toward independence.  The idea of giving up some personal freedom to parent may leave a bitter taste in your mouth.  But if you're considering what your pregnancy options would mean for your life, you're already on track to living out your best outcome.  Some further reflection and caring support may continue to light your path.
If you're facing a pregnancy decision today, know that you have options: abortion, adoption, and parenting.  Each comes with its own set of challenges.  Avenue Women's Center exists to help women understand their options and move forward from an informed, empowered perspective. 
Learn more about Avenue Women's Center!  We offer free, confidential first-step pregnancy services like lab-quality pregnancy tests, limited medical ultrasounds, options consultations, and more!
Taking the Time that You Need
Maybe you're comfortable with your current lifestyle, and don't want it to change.  You may value your Saturday morning sleep-in sessions and nights out with your friends or partner.  There's nothing wrong with that!  But if parenting is a pregnancy option you're thinking about, you may feel like your world is being turned upside down.  You're in a challenging place and likely need time to grasp these new circumstances.  The good news is, most women discover they're pregnant weeks before their pregnancy options begin to narrow.  The abortion pill, for example, is FDA-approved up to ten weeks into a woman's pregnancy.  And it's common for women to realize they're pregnant early on, due to a missed period.  You feel shocked.  It's important to give yourself space to process what's happening, access the information you need, and consider your next best steps before responding with a pregnancy decision.  Chances are, you have the time.  You just need to use it well.
Accessing Practical and Emotional Support
If anxiety over future consequences is giving you pause (as it does for the vast majority of women), there are clear and measurable steps you can take to receive clarity.  And you don't have to navigate the days ahead on your own!  Resources and supports are available no matter which pregnancy option you choose.  However, learning about these earlier on may help you lean into your own best pregnancy decision.  Avenue Women's Center offers free ultrasounds to determine the health of your pregnancy and which options you're eligible for.  We also provide pregnancy consultations, which present an opportunity to process your unique circumstances alongside a caring professional, ask questions, and learn about available resources.  Take the time that you need to cultivate a healthy emotional support system too!  Compassionate people who listen well can be your rock both now and after your pregnancy decision has been made.
Considering Your Best Path Forward
Of course, it's true that choosing to parent would affect your lifestyle and routine.  But the same might be said for any of your pregnancy options- because they're all significant and potentially impactful.  Is parenting an option that a part of you feels drawn to?  If so, consider asking yourself questions like these:
In addition to the challenges, what may be some positive aspects of parenting?
Does parenting feel like the right option for me, even though the timing isn't what I wanted or expected?
Is parenting my best approach, even though it would mean some lifestyle changes?
Also, keep in mind that "freedom" can be understood in different ways.  "Freedom" could mean embracing your strengths or making a regret-free pregnancy choice.  If losing your freedom means losing aspects of your present lifestyle, then yes…parenting is bound to make an impact.  But even then, it's possible to rise above the challenges by equipping yourself and building a strong foundation of support.
Life has a way of taking unexpected, unwanted turns.  But sometimes, those changes that feel so painful in the moment ultimately lead to an outcome that's worth the struggle.  Maybe you've been through something like this in your life.  It could happen again with your unexpected pregnancy.  Our expert team at Avenue Women's Center has your back as you figure this out.  We're here to help you take your next steps with courage and confidence.
Schedule a no-cost virtual or in-person appointment today!  Or, just walk into one of our six Chicagoland limited medical clinics!
The information provided here is general in nature.  It is not a substitute for a consultation with a medical professional. Before any medical procedure, it is imperative that you discuss your personal medical history, risks, and concerns with your doctor. If you have questions during or after a procedure, your doctor should be immediately contacted. Avenue Women's Center is not an emergency center.  If you are experiencing severe symptoms, such as bleeding and/or pain, seek immediate medical attention.  Contact your physician, go to an emergency room, or call 911.