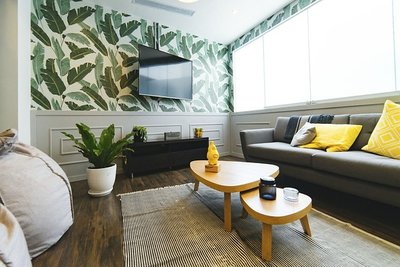 Facing an unexpected pregnancy is a stressful and emotional time no matter what your circumstances. Women often find it difficult to concentrate on getting accurate information about all of their options because it is hard to know where to turn. Maybe up to this point, the only information you have is based on what you've heard on the news or on television shows. This can be especially true with making an adoption plan. A few reality TV shows like "16 and Pregnant" have highlighted adoption in the past several years. But what is "really real" when it comes to shows like this? Is the adoption information you learned from TV accurate?
Avenue Women's Center understands gathering accurate information regarding your pregnancy options is important. We are a limited medical clinic in the Chicagoland area providing services that are the first step for women facing unexpected pregnancy. Whether you are considering adoption and interested in factual information or are looking at your other pregnancy options such as abortion or parenting, Avenue is here for you. Call, chat, email, or text to make an appointment for a free pregnancy options consultation right away.
If making an adoption plan for your pregnancy is something you are thinking about, then here are a few things for consideration:
1) Do diligent research, and if possible, talk with a trusted adult or advisor about the options you are considering. If you are a minor, an adult's permission is not required to make an adoption plan. However, laws vary from state to state regarding whether or not a parent should be aware of your intentions. Speak with either an adoption agency or with a local adoption attorney regarding any questions you might have.
2) Contact an adoption agency or adoption attorney to take the next steps in gathering information. They can answer your questions regarding medical care throughout your pregnancy, choosing an adoptive family and documenting a hospital plan, what type of communications you will have after placement, to facilitating the legalities and paperwork.
3) There are numerous types of adoption that can be considered, with some of the most common being:
a. Related adoption – when at least one of the adoptive parents is related to the person being adopted
b. Agency Adoption – when a licensed agency is given authority to place the child with his/her adoptive parents. This is the more "traditional" process, where a licensed agency assists the birth mother/parents in finding prospective adoptive parents and facilitating the process. Agencies can also facilitate Agency Assisted adoptions, where the birth mother/parents already have someone in mind to be the adoptive parents.
4) Sometimes women considering adoption have questions on how adoptive parents are selected and chosen in traditional adoptions that take place through an agency. Typically the birth mother/parents are given the opportunity to choose from a number of profiles of prospective adoptive parents, who have already been pre-screened and approved by the agency in what is called the Home Study process. The home study process is rigorous and explores in detail such things as:
a. Why the prospective parents want to adopt
b. What was the prospective parent's upbringing like
c. How do the prospective parents plan to raise their child
d. How do the prospective parent's plan to communicate with their child about adoption
e. A physical review of the prospective parents' home – size and safety
f. Education and financial background
g. Child abuse; State, Sex Offender and FBI clearance
5) What will post placement communications look like? Your agency or attorney will work with you to document your communication preferences. You may choose to have regular communication or may choose to have none at all. Options are available that work best for you and the adoptive family.
Although reality TV shows can highlight the dramatic aspects or potential downfalls of making an adoption plan, there's truly more to the story. Shows like "!6 and Pregnant" can help adoption gain exposure as an option, but they don't always paint an accurate picture of the adoption experience. We hope today you have gained insight on what making an adoption plan can truly look like.
If you are facing an unexpected pregnancy and considering your options, including adoption, Avenue Women's Center is here to help. We understand each woman's situation is unique and have services tailored to your individual needs. Our expert client advocates provide information and support when you need it. Contact us today for an appointment right away!
---
References:
Adoption Center. Types of Adoption. Retrieved from: http://www.adopt.org/types-adoptions
Child Welfare Information Gateway. (2015 ) The Adoption Home Study Process. Retrieved from: https://www.childwelfare.gov/pubs/f-homstu/
The information provided here is general in nature.  It is not a substitute for a consultation with a medical professional. Before any medical procedure, it is imperative that you discuss your personal medical history, risks, and concerns with your doctor. If you have questions during or after a procedure, your doctor should be immediately contacted. Avenue Women's Center is not an emergency center.  If you are experiencing severe symptoms, such as bleeding and/or pain, seek immediate medical attention.  Contact your physician, go to an emergency room, or call 911.