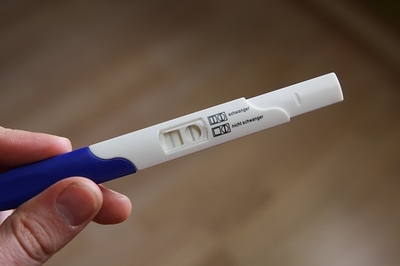 Are you experiencing symptoms that make you concerned you might be pregnant? A potential unexpected pregnancy can also bring about higher stress levels that might contribute to any symptoms you've been having. To add more confusion, many symptoms of pregnancy can also be symptoms of other health issues. How do you know if you're really pregnant or just overthinking it?
Avenue Women's Center is a limited medical clinic providing first step services for anyone who is concerned they might be pregnant. Put your mind at ease with a free medical grade pregnancy test, accurate just 10 days after possible conception. If you live in the Chicagoland area, we have five convenient locations nearby available to walk-ins or same day appointments. Contact us right away!
In the world of WebMD and Google, information is always at our fingertips for assessing the variety of symptoms we experience. The massive amounts of health information out there can be both helpful and harmful—it can give us a whole lot of information without really telling us much about our own unique situation. And as women, after becoming sexually active, we are often hyper-aware of any signs and symptoms that may be related to pregnancy.
If you have noticed some changes in your body lately and are questioning whether it might just be your imagination, know that you are not alone in this experience. Maybe your period is a few days late or you've noticed some nausea lately. Many women may hope to "talk themselves out of" their symptoms until they go away. However, often it works in the opposite fashion, only serving to make you more worried or anxious as time goes on. In answering the question, "Am I pregnant or just overthinking it?" start the process by learning more about pregnancy symptoms.
While these symptoms can be caused by a variety of different factors, there is always a risk of pregnancy after becoming sexually active. Below is a list of common symptoms women experience in early pregnancy:
Missed Period
Nausea
Spotting and Cramping
Fatigue
Breast Changes*
Many of these symptoms may sound familiar. You may even be reading this blog because you are experiencing at least one of these right now. Unfortunately, no matter how much we feel that we may know our bodies, pregnancy cannot be self-diagnosed. The only way to know whether or not you're pregnant is through a pregnancy test.
Wondering whether or not your pregnant can be an anxiety provoking experience, especially if you feel it may not be the right time for a pregnancy. Many women find themselves worried to find out whether or not they're pregnant and can prolong taking a test. This often increases anxiety and may even produce further anxiety related symptoms. Finding out whether or not you're pregnant is the best first step to assessing your symptoms and taking next steps towards a solution.
Let Avenue Women's Center help you determine if you are pregnant or just overthinking it. Our accurate tests and informative pregnancy consultations will give you the answers you are looking for. Call, chat, email, or text for an appointment at one of our five DuPage County locations in Elmhurst, Glen Ellyn / Lombard, Naperville, West Chicago, and Wood Dale, Illinois.
---
Reference:
Web MD. (2018, October) Early Pregnancy Symptoms. Retrieved from: https://www.webmd.com/baby/guide/pregnancy-am-i-pregnant#1
The information provided here is general in nature.  It is not a substitute for a consultation with a medical professional. Before any medical procedure, it is imperative that you discuss your personal medical history, risks, and concerns with your doctor. If you have questions during or after a procedure, your doctor should be immediately contacted. Avenue Women's Center is not an emergency center.  If you are experiencing severe symptoms, such as bleeding and/or pain, seek immediate medical attention.  Contact your physician, go to an emergency room, or call 911.