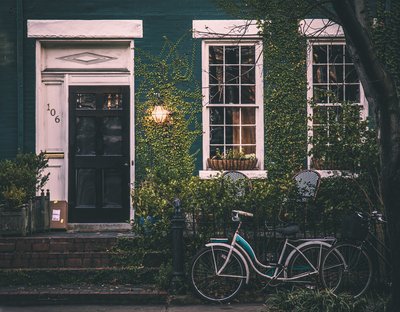 "Is completing an abortion yourself something that can really work?" If you are asking this question, it's because you are in a difficult situation. Unintended pregnancy is tough enough, and additional circumstances can make it even more difficult. Abortion is legal in our country, but that doesn't help some of the other aspects of what you may be facing:
"I can't afford an abortion."
"I can't let anyone find out about this."
"Isn't there any way for all this to just go away?"
Perhaps you have heard things about "do-it-yourself" abortion at home, and wonder if it may be a way out for you. If you feel alone with no place to turn, we hope the information that follows will be helpful as you weigh your options.
But first, know that you are not alone! For forty years Avenue Women's Center has been serving Chicagoland as a resource for information on a woman's choice. We have worked and walked with thousands of women facing unintended pregnancies. Please contact us. Allow us to share this experience with you, and help you as you seek to determine your best solution.
DIY Abortion Risks
Although the idea of a self-induced abortion at home may seem a solution to you, there are important reasons this is NOT a good or a safe option.
The internet is full of misinformation. Some methods will not work. Other methods will put your health at risk.
Every woman's medical situation is unique. Something that worked for one person may not work for every woman.
Products purchased over the internet are not always manufactured, stored, and labeled according to best practices. You may think you are ordering the correct product, but it may not be what you want.
With a home abortion attempt utilizing herbal treatments or home remedies, there is a danger of self-poisoning.
Terminating a pregnancy is a serious medical procedure that involves significant risks. These include hemorrhage, infection, or in extreme cases, death.
Even with a legal abortion performed under a doctor's care, FDA guidelines require that an abortion provider must have the ability to provide necessary surgical intervention and/or emergency care should it be needed. Abortion at home is not something you should attempt on your own.
We know you may feel discouraged as you get to this point in our article. You were searching for a DIY abortion solution, and we have had to discourage that direction. Know that we only do that because you and your safety are very important to us.
If you're considering options for abortion in the Chicagoland area, connect with us. Our helpline is staffed with caring nonjudgmental professionals. As a nonprofit limited medical clinic, we are able to offer free services, including pregnancy options consultations. We have offices in six locations: Darien, Elmhurst, Glen Ellyn / Lombard, Naperville, West Chicago, and Wood Dale, Illinois. You can reach us by phone, text, email, or chat. We hope to hear from you – today!
The information provided here is general in nature.  It is not a substitute for a consultation with a medical professional. Before any medical procedure, it is imperative that you discuss your personal medical history, risks, and concerns with your doctor. If you have questions during or after a procedure, your doctor should be immediately contacted. Avenue Women's Center is not an emergency center.  If you are experiencing severe symptoms, such as bleeding and/or pain, seek immediate medical attention.  Contact your physician, go to an emergency room, or call 911.