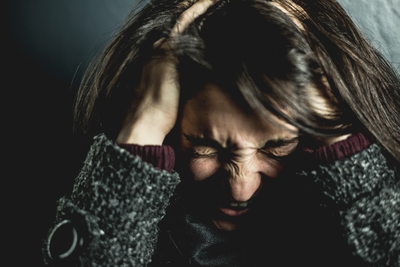 Pregnancy is often assumed to be a time of joyful celebration, but this isn't always the case in an unexpected pregnancy situation. A wide range of emotions can come with shocking pregnancy news, and not all of them are necessarily positive feelings, even if we wish they were. It can leave anyone feeling uncertain about their options as they make what feels like an emotional pregnancy decision.
If you are facing an emotional pregnancy decision, you aren't alone. For nearly 40 years, women in similar situations have found support in their decisions at Avenue Women's Center. We care about providing women with accurate information, as well as compassionate and nonjudgmental support in the first steps of their unexpected pregnancy decision. Contact us today for a free medical-grade pregnancy test and options consultation at any of our five DuPage County locations!
Any Emotion You Feel Is Okay
Not every woman is thrilled about pregnancy news. Whether for personal or practical reasons, you didn't expect to get pregnant at this juncture of life. Maybe you want to feel happy about this pregnancy, but your concerns are weighing down your feelings. Perhaps you never hoped for a pregnancy at all, and you're feeling stressed about the decision of parenting, adoption, or abortion.
A lot of women in your similar situation have felt torn between what they think they should feel about their pregnancy and what they actually feel. It might seem like you're expected to be happy about your pregnancy in a committed relationship or marriage. Yet, in reality you might be scared, stressed, or anxious about the news. Some women might feel embarrassed or ashamed if they feel like their lives aren't at the "right point" to become pregnant. They could be pregnant at a young or older age, in an unstable or nonexistent relationship, or at a time with little practical support in place.
For whatever reason, your emotions don't seem to align with the "typical" pregnancy experience of utter happiness, and you don't feel like you can or should voice them out loud. The truth is that every pregnancy situation is different, and it's okay not to feel what you think might be expected of you. If you're in disbelief, or if you feel resentment, panic, fear, excitement, or sadness, that's alright! A mixture of emotions is absolutely normal in an unexpected pregnancy, especially as hormones start to shift and impact your feelings. You're facing a big and important decision that will affect your life ahead in some way, no matter which pregnancy option you're considering. But you can and will make this pregnancy decision despite whatever emotions are flowing through you.
Putting Aside Emotional Expectations
Our emotions can stem from both internal and external expectations from ourselves, our partner, loved ones, friends, beliefs/religions, and even our culture. Are you feeling any external pressures in your decision leaning toward one pregnancy option over others? What are some internal pressures you're placing on yourself as you think through your options of parenting, adoption, or abortion? Recognizing potential sources of emotional expectations could be a helpful first step towards putting them aside to focus on your pregnancy decision.
One of the most important questions you can ask yourself when sorting through emotional expectations is … What do you feel is the best option for you? Instead of what you should feel, what could your actual emotions mean in regards to your pregnancy decision? Abortion might seem like the best option, but maybe you have concerns about how you'll handle this option physically or emotionally. Parenting might feel impossible right now, but is adoption an alternative to consider as well? What are your feelings about each of your pregnancy options? Do your feelings fluctuate as you learn more about each one? Could your emotions shift with different life circumstances? What ways might you feel about this pregnancy if your personal situations were different?
Questions like these can be tough to answer. However, they can also help you move forward in a pregnancy decision you can feel good about not just now, but also in the future.
Learning more about your options can be a vital first step of an unexpected pregnancy decision. Emotions can run high in any pregnancy situation, and it can be difficult to discern which feelings to trust and which might be causing pressure in your decision. Talk over your unique feelings in a private, confidential, and safe space with an options consultation at Avenue Women's Center. We understand that there's a lot to consider, and we are here to support your next steps. Call, text, chat, or email us to set up your free appointment today.
The information provided here is general in nature.  It is not a substitute for a consultation with a medical professional. Before any medical procedure, it is imperative that you discuss your personal medical history, risks, and concerns with your doctor. If you have questions during or after a procedure, your doctor should be immediately contacted. Avenue Women's Center is not an emergency center.  If you are experiencing severe symptoms, such as bleeding and/or pain, seek immediate medical attention.  Contact your physician, go to an emergency room, or call 911.