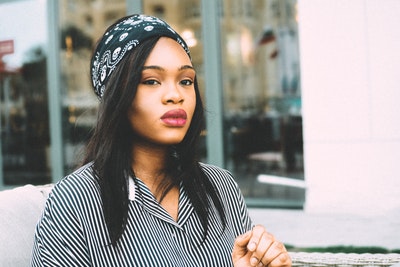 So many factors go into a pregnancy decision, and uncertainty is common when it's an unexpected surprise. You could be unsure about handling a pregnancy right now, and weighing your options of parenting, adoption, or abortion. You might not feel connected to your pregnancy, with the shocking news still sinking in as a reality. Many women feel uncertain about their options with unexpected pregnancy news. An ultrasound can reveal more information about your pregnancy, and may even help you move forward in your decision.
If you're unexpectedly pregnant and feeling uncertain about your options, take your next steps at Avenue Women's Center. For nearly 40 years, we have helped women in the Chicagoland area with our free pregnancy services such as private consultations to learn more about your options. We provide nonjudgmental and accurate information about your pregnancy options, including abortion. Reach out to us today to set up your free appointment!
An Ultrasound Changed How I Felt About My Pregnancy
When a friend found out that she was pregnant, it was a complete surprise. She didn't think she could get pregnant due to medical issues, but was still careful to use a condom for protection. She never imagined she'd ever face a pregnancy decision, and hadn't thought about what she would do if she ever became pregnant. She experienced doubt, fear, worry, and anxiety, feeling completely disconnected from her pregnancy and strongly considering an abortion. She talked through her feelings with loved ones and checked in with her doctor before deciding. After receiving an ultrasound, the information she learned changed how she felt about her pregnancy and helped her move forward in the next steps of her decision.
How Is an Ultrasound Helpful in a Pregnancy Decision?
An ultrasound can be helpful in a pregnancy decision by providing more information and insight. It can help you better understand your pregnancy, specifically to learn more about the options available to you. Ultrasounds reveal the viability and gestation age of a pregnancy. You might wonder what these two things are, and why they're important factors in your decision …
Ultrasounds & Viability
Viability is the likelihood that a pregnancy will continue on its own. An ultrasound helps determine viability as "high-frequency sound waves scan a woman's abdomen and pelvic cavity"* to locate where the pregnancy is developing. When the sound waves bounce off structures within the woman's body, it creates a picture on the ultrasound machine.* An ultrasound image can reveal if the pregnancy is located correctly and attaching to the lining of the uterus. Ultrasounds can also show if the pregnancy might end in miscarriage, or is ectopic and developing outside of the uterus.* Miscarriages occur in an estimated 10 to 20 percent of known pregnancies, with many unknown miscarriages happening before a woman even realizes she's pregnant.* An ultrasound can indicate if something is not progressing correctly in a pregnancy and if it could potentially end in a miscarriage.
Ultrasounds & Gestation Age
Ultrasounds are often used to measure and estimate how far along a pregnancy is, or the gestation age. Conception dates are often difficult to determine, especially if you weren't planning on becoming pregnant. Learning the gestation age can offer insightful information as you consider your pregnancy options, especially abortion. The gestation age of a pregnancy affects which abortion procedures are available, such as a surgical abortion or a medication abortion (also known as the abortion pill). An ultrasound can shed light on if it is too soon or too late to obtain an abortion. Ultrasounds are also beneficial if you are thinking about continuing the pregnancy and wanting to find out your approximate due date.
Moving Forward in Your Pregnancy Decision
A number of personal factors go into a pregnancy decision, especially if you're considering abortion as one of your options. There are practical concerns such as finances, support systems, and resources. For some, their physical health plays a role in their decision. Others might consider the emotional and mental aspects involved with each pregnancy option. With so many pieces of a pregnancy decision, it can be difficult to know where to start. An ultrasound can be a beneficial first step in learning more about your pregnancy and the options that might be available to you before you decide.
At Avenue Women's Center, we understand that an unexpected pregnancy can lead to uncertainty about your options. We are here to help you learn more about each of your pregnancy options, including abortion. We offer free pregnancy consultations to voice your personal concerns and questions in a confidential, compassionate, and understanding environment. Our free pregnancy services also include limited ultrasounds for qualifying clients. Call, text, chat, or email us to learn more about how we can help you in the first steps of your pregnancy decision.
---
References:
American Pregnancy Association. (2017, November). Ultrasound: Sonogram. Retrieved from: https://americanpregnancy.org/prenatal-testing/ultrasound/.
The American College of Obstetricians and Gynecologists (ACOG). (2017, June). Ultrasound Exams, FAQ025. Retrieved from: https://www.acog.org/Patients/FAQs/Ultrasound-Exams?IsMobileSet=false.
Mayo Clinic. (2018, May). Ectopic Pregnancy. Retrieved from: https://www.mayoclinic.org/diseases-conditions/ectopic-pregnancy/symptoms-causes/syc-20372088.
Mayo Clinic. (2016, July). Miscarriages. Retrieved from: https://www.mayoclinic.org/diseases-conditions/pregnancy-loss-miscarriage/symptoms-causes/syc-20354298.
MedlinePlus®. U.S. National Library of Medicine. (2019, March). Ultrasound pregnancy. Retrieved from: https://medlineplus.gov/ency/article/003778.htm.
Reviewed by Patricia Kuenzi, APN-CNP, MSN, ANP, PNP.
The information provided here is general in nature.  It is not a substitute for a consultation with a medical professional. Before any medical procedure, it is imperative that you discuss your personal medical history, risks, and concerns with your doctor. If you have questions during or after a procedure, your doctor should be immediately contacted. Avenue Women's Center is not an emergency center.  If you are experiencing severe symptoms, such as bleeding and/or pain, seek immediate medical attention.  Contact your physician, go to an emergency room, or call 911.