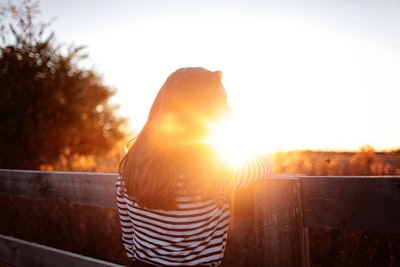 It can be devastating and scary to find out you're pregnant when you aren't planning to be. Even with preventative measures, an unexpected pregnancy can happen—sometimes more than once! Amidst possible initial shock, you could also feel disappointed, and possibly even shamed, by the negative stigmas, opinions, and perspectives out there about women who face multiple unplanned pregnancies. But the reality is that a pregnancy can happen even when you're extremely careful to prevent it, and the judgments that might be circling around you don't have to dictate how you handle your pregnancy decision.
If you think you might be pregnant, help is not far if you're in the Chicagoland area. Avenue Women's Center has helped women face unexpected pregnancies since 1981 with a caring and nonjudgmental staff here to support your individual needs. Avenue offers free, medical-grade pregnancy tests and confidential pregnancy consultations to discuss your unique situation in a private and supportive atmosphere. Call, text, chat, or email us today to set up an appointment at one our five locations in Glen Ellyn / Lombard, Elmhurst, Naperville, West Chicago, or Wood Dale, Illinois.
Silencing the "noise"
Others might have a lot to say about your unexpected pregnancy. It can be tough to silence the concerns and input of friends and family. Even if it's well-meaning, their insight might not consider all the details about your unique pregnancy situation. But that doesn't mean you have to spill all the details either—unless you want to and feel comfortable doing so with a trusted person. It's important to remember that it's not their choice, their body, or their life. Whatever comes next is in your future and your partner's, and whichever pregnancy decision lies ahead is not up to the "noise" or judgment of others.
Whatever you feel is okay
You might experience a complicated mixture of feelings when you find out you are unexpectedly pregnant. Excitement, happiness, uncertainty, dread, fear, concern … there is no right or wrong way to feel about an unplanned pregnancy. However you're feeling is exactly that—your own feelings. Despite what others might think you should or should not feel about another unexpected pregnancy, listen and trust in yourself. Forgive yourself for whatever self-judgment you might be feeling and give yourself understanding compassion. Whatever your feelings, they are absolutely normal, completely valid, and worth being heard should you choose to share them. Know that whatever pregnancy decision you're leaning towards, it's going to be okay and you can and will get through it.
If you're feeling pressured or judged in your unique pregnancy situation, let Avenue Women's Center be a compassionate source of support. Avenue understands that each woman has individual needs and faces their own set of challenges in an unexpected pregnancy. Avenue offers you the first steps of your pregnancy decision with accurate pregnancy test results you can trust and private pregnancy consultations to discuss your options with our knowledgeable, caring, and nonjudgmental staff. Reach out to us today and visit one of our five locations in the DuPage County area.
The information provided here is general in nature.  It is not a substitute for a consultation with a medical professional. Before any medical procedure, it is imperative that you discuss your personal medical history, risks, and concerns with your doctor. If you have questions during or after a procedure, your doctor should be immediately contacted. Avenue Women's Center is not an emergency center.  If you are experiencing severe symptoms, such as bleeding and/or pain, seek immediate medical attention.  Contact your physician, go to an emergency room, or call 911.