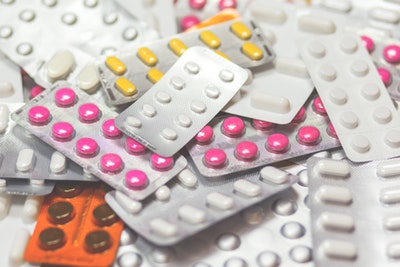 If you are pregnant or concerned you might be and are currently taking prescription anxiety medication, you may have questions about potential side effects. What sort of impact does anxiety medication have on pregnancy? What if I choose to have an abortion, shall I continue taking the medication as prescribed? Here is some information to consider when taking anxiety medications while pregnant.
Avenue Women's Center is a limited medical clinic that has been providing free services to anyone experiencing an unexpected pregnancy since 1981. With six locations spread throughout the DuPage County area, our expert staff is available to provide confidential care and important information regarding your pregnancy options. Contact us today for a free medical-grade pregnancy test or options consultation at our locations in Darien, Elmhurst, Glen Ellyn / Lombard, Naperville, West Chicago, and Wood Dale, Illinois.
Anxiety and Unexpected Pregnancy
According to the American Academy of Family Physicians, an estimated "500,000 pregnancies in the United States each year involve women who have or who will develop psychiatric illness during the pregnancy" with anxiety being the most common.* Certain anxiety disorders are more prevalent in women than men, and an unexpected pregnancy can often add to the stress. It is not uncommon for women to experience anxiety during pregnancy, and often they are reluctant to seek treatment.
Anxiety Symptoms during Pregnancy & Beyond
Symptoms of anxiety could include excessive worry that's difficult to control, irritability, tension or muscle aches, trouble sleeping, feeling restless, having difficulty concentrating, or general excessive fatigue, to name a few. Many factors can contribute to anxiety. Age, situational factors (i.e. family, personal issues, employment), lack of support, health concerns or hereditary conditions can all play a role. If this is you, it is important to understand how you may be treated for your illness, as well as the effects of continuing or discontinuing any medications you are taking, for both yourself and for your pregnancy. It is recommended to discuss these topics with your health professional before becoming pregnant. However, if you are unexpectedly pregnant while taking anxiety medication, it is important to talk with your health provider as soon as possible.
Anxiety and Pregnancy: Questions for Consideration
If you are on anxiety medication and currently pregnant or concerned about a possible pregnancy, some questions you can address with your medical professional are:
What are the side effects of this medication in general?
Will taking this medication affect fetal development or have other possible effects on the pregnancy?
What are the implications on my health or the health of the pregnancy if I stop taking the medication?
Are there emotional effects if I discontinue this medication?
Are there alternative medications or therapies that are "safer" if I choose to stop this medication?
What are the benefits to continuing this medication during my pregnancy?
If I continue the pregnancy, will the medication be present in breast milk?
If I chose to terminate the pregnancy, does the medication have any impact on my physical or emotional health during an abortion decision?
Here at Avenue Women's Center, we highly encourage you to discuss all medications you are taking, with your doctor if you are pregnant or are considering becoming pregnant.
If you are facing an unexpected pregnancy, Avenue Women's Center is here for you. We understand that each woman's situation is unique. Our expert staff are available to address your individual questions and concerns during a free pregnancy consultation appointment. Call, chat, email, or text to meet with us today and learn more about your pregnancy options. We look forward to hearing from you!
---
References:
American Family Physician. ACOG Guidelines on Psychiatric Medication Use During Pregnancy and Lactation. (2008, September). Retrieved August 2019 from https://www.aafp.org/afp/2008/0915/p772.html.
Parents Magazine. Coping with Anxiety and Depression during Pregnancy. Retrieved August 2019 from https://www.parents.com/pregnancy/my-life/emotions/coping-with-anxiety-and-depression-during-pregnancy/.
Reviewed by Patricia Kuenzi, APN-CNP, MSN, ANP, PNP.
The information provided here is general in nature.  It is not a substitute for a consultation with a medical professional. Before any medical procedure, it is imperative that you discuss your personal medical history, risks, and concerns with your doctor. If you have questions during or after a procedure, your doctor should be immediately contacted. Avenue Women's Center is not an emergency center.  If you are experiencing severe symptoms, such as bleeding and/or pain, seek immediate medical attention.  Contact your physician, go to an emergency room, or call 911.