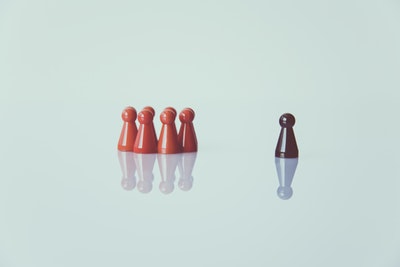 Pleasing others is an easy trap to get caught in. Comparison is difficult to resist. If we look hard enough, we can always find someone who is smarter, prettier, or more successful than we are. Will we resist the comparison game and find a way to make choices that are based on what is right for ourselves?
It can be especially difficult to do this when it comes to facing an unexpected pregnancy. The staff at Avenue Women's Center understands. We have been assisting women in the Chicago area facing unexpected pregnancies since 1981. Our specialty is helping women find a choice that is right for THEM, not something that is expected in order to please others. Our caring client advocates help you process through questions, concerns, and relevant information in a safe nonjudgmental environment. Contact us for an appointment for your free consultation right away.
Recently, I went to a fancy fundraiser dinner with my husband. As we were leaving, one of the organizers offered up one of the table centerpieces to take home. They were beautiful and were full of orchids. Eagerly and gratefully I agreed and was so thrilled to have this on my dining room table.
Then, as you would expect, the orchids started to die off. It was sad to see them slowly wilt away. I suddenly had an idea to recreate the centerpiece with silk flowers so that it would last. I took several pictures and headed off to the craft store. I picked flowers that would simulate the real deal, and in all honesty I came pretty close.
However there was quite a difference; the feel of the flowers were no longer soft. The fragrance was no longer drifting through the air. I missed those authentic touches. They looked good but were a far cry from the real thing.
Sometimes we can fall into this trap ourselves. We look at other people and decide we would rather be like someone else. Maybe we copy their hairstyle or mannerisms or the type of clothes they wear. We may look in the mirror and be happy with this new version of ourselves but it doesn't feel like us. When we are not being true to who we are it shows. Just like the flowers, there's something that is missing from the authentic version.
The same can be said for women facing unexpected pregnancies. It can be easy to adapt to the interests and decisions of others, especially those we truly care about. We think about how they might handle the situation and find ourselves responding the same way. Yet, is there a way to consider their opinions, while being true to ourselves?
Avenue Women's Center is here to help. We understand each woman's situation is as unique as herself. Our free pregnancy consultations provide you with information and support to help you figure out your next step—aside from the voices of those around you. Contact us today to begin your journey towards a decision you can feel confident in.
The information provided here is general in nature.  It is not a substitute for a consultation with a medical professional. Before any medical procedure, it is imperative that you discuss your personal medical history, risks, and concerns with your doctor. If you have questions during or after a procedure, your doctor should be immediately contacted. Avenue Women's Center is not an emergency center.  If you are experiencing severe symptoms, such as bleeding and/or pain, seek immediate medical attention.  Contact your physician, go to an emergency room, or call 911.