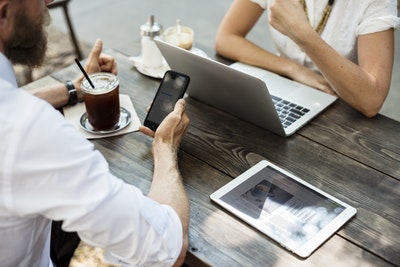 Are you looking for a Misoprostol abortion in Lockport? Maybe you're not in Lockport, but wherever you are, you're looking for – or thinking about – a Misoprostol abortion. If this is on your mind, chances are you've recently discovered (or suspect) you are pregnant, and it's not a time or situation in which pregnancy was part of your plan. Wherever you live or work, this is not a position any woman chooses. You're looking for information and needing to make decisions. We're here to help.
Avenue Women's Center is the first step for a woman facing an unplanned pregnancy. We have taken this journey with women in the Chicagoland area for thirty-six years. Our experienced client advocates are prepared to meet you with respect, care, and compassion in a private, free and confidential pregnancy consultation. In this article, we will share information about a Misoprostol abortion we hope will be helpful for you. When you have finished reading, contact us here at Avenue Women's Center, and allow us to walk with you as you navigate the course ahead.
A Misoprostol abortion uses medication commonly referred to as "the abortion pill." This medication, RU-486, actually uses two pills to complete the abortion. These pills are available only by prescription through a medical doctor. Legally, it may only be used in the United States through ten weeks of pregnancy.
The first of the pills, Mifeprex, is administered at the abortion clinic or doctor's office. It typically works by stopping the growth or nourishment of the pregnancy. Misoprostol is the generic name of the second drug; a common brand of Misoprostol is Cytotec. It is given to the woman by the health care provider with instructions for taking it at home about 48 hours later. The Misoprostol causes the uterus to contract, typically expelling its contents and completing the abortion. A follow up appointment with your medical provider is generally required afterwards to be certain the abortion is complete and no tissue remains inside the uterus.
Misoprostol may be used alone for an abortion, but it is generally more effective when used together with another drug such as Mifeprex (see above). If used alone, the abortion process may take longer and be more painful, and its rate of effectiveness is lower. It also increases the chances of gastrointestinal side-effects.
After taking Misoprostol, you will likely experience bleeding, cramping and abdominal pain. Other possible side effects include diarrhea and nausea. Although a medical abortion is generally considered a safe procedure, as with any procedure or medication, there are risks and potential side effects. Be sure to discuss these with your doctor.
We hope this has answered some of your questions about Misoprostol abortion in Lockport – or wherever you are. Perhaps it has triggered for you some additional questions you'd not thought of before. For information about all your options, and personal attention to your own unique situation, contact Avenue Women's Center today. We will come beside you with a nonjudgmental and listening ear as you consider your own next steps for the road before you. Please contact us by call, text, email or chat for an appointment at one of our five locations. If you are looking for Misoprostol information in Lockport, our Naperville or Glen Ellyn, Illinois locations are less than half an hour away. We are waiting to hear from you!
---
References:
WebMD. Drugs and Medications > Misoprostol. Retrieved from: https://www.webmd.com/drugs/2/drug-6111/misoprostol-oral/details
WebMD. Abortion – Choices: Medical Abortion. Retrieved from: https://www.webmd.com/women/tc/abortion-choices-medical-abortion
U.S. Food and Drug Administration (FDA). Retrieved from: https://www.accessdata.fda.gov/scripts/cder/daf/index.cfm?event=overview.process&applno=076095
American Pregnancy Association. (2017, April). Medical Abortion Procedures. Retrieved from: http://americanpregnancy.org/unplanned-pregnancy/medical-abortions/
American Pregnancy Association. (2017, June). Abortion Pill. Retrieved from: http://americanpregnancy.org/unplanned-pregnancy/abortion-pill/
VeryWell. (2017, August). The Abortion Pill – RU486. Retrieved from: https://www.verywell.com/ru486-the-abortion-pill-906956
Misoprostol.org. Induced Abortion (First Trimester). Retrieved from: http://www.misoprostol.org/induced-abortion/
Reviewed by Patricia Kuenzi, APN-CNP, MSN, ANP, PNP.
The information provided here is general in nature.  It is not a substitute for a consultation with a medical professional. Before any medical procedure, it is imperative that you discuss your personal medical history, risks, and concerns with your doctor. If you have questions during or after a procedure, your doctor should be immediately contacted. Avenue Women's Center is not an emergency center.  If you are experiencing severe symptoms, such as bleeding and/or pain, seek immediate medical attention.  Contact your physician, go to an emergency room, or call 911.