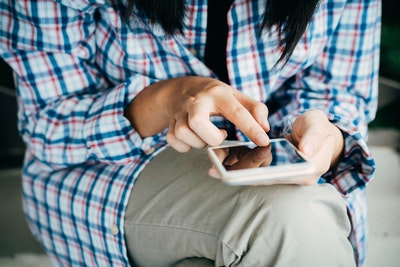 Are you wondering about abortion pill price in Joliet, Illinois? In Joliet—or wherever you live or work—the expense of an abortion is an important concern if you are experiencing an unplanned pregnancy. Many variables can affect the price of an abortion, including what type of abortion you choose, how far along the pregnancy has progressed, where the abortion is performed and even what state or part of the country you live in. In this article we'll provide you with some helpful information about abortion pill price, as well as additional ways Avenue Women's Center may be able to assist you at this time.
Avenue Women's Center is the first step for women in the Chicagoland area facing an unintended pregnancy. It has been our commitment for thirty-six years to provide accurate information and reliable, on-going service to the women who come to us with their questions, concerns and needs. If you have further questions after reading about the abortion pill price in Joliet, call, text, email, or chat to set up an appointment with one of our client advocates today.
It's sometimes thought that a medical abortion utilizing the abortion pill (RU486) is less expensive than a surgical abortion. This may or may not be the case. The price of the abortion pill may range from $300 to $800. A study by the Guttmacher Institute reported that in 2011-2012, the average cost for a surgical abortion performed at ten weeks in a non-hospital setting was $480. This included local anesthesia. During that same time period, a medical abortion averaged $504.
The cost of a medical abortion may also vary based on the number of office visits required by the abortion provider, as well as by additional charges for lab work, sonograms, and types of testing. As noted earlier, prices can be different from one region of the country to another.
Avenue Women's Center is conveniently located for Joliet residents. By simply driving north up Route 59, women will find our Naperville office at the corner of Route 59 and 83rd Street (also known as Montgomery Road).
Although some private insurance plans cover the cost of abortion, over half of women pay for their abortion procedure out of pocket. Knowing whether or not you would be covered for this by insurance will be important for you. Some states allow for Medicaid to pay for abortion; in other states there are bans or restrictions on the use of Medicaid funding for abortion. Starting in late 2017, Illinois has been experiencing policy changes in regards to the state funding of abortion. Check out your specific state's laws in order to be up-to-date on current policies.
Unfortunately we can give no definitive answers here on abortion pill price in Joliet; there is too much variance from one situation or abortion provider to the next. However, we hope this brief overview has helped you get a general idea about abortion costs. It's possible it has raised further questions in your mind. Why might some women opt for a medical abortion rather than a surgical procedure? Are there reasons others might choose the surgical? Are there factors beyond the expense that I should consider in my decision-making process? These types of questions are an area of expertise for Avenue Women's Center.
Since cost is a consideration, it may be helpful to know that many of the services we offer are available at no charge to you. A free, private and confidential pregnancy consultation with one of our caring, experienced client advocates may be a good place to start. Please contact us today by phone, text, email or chat and allow us to make this journey with you. With offices in Elmhurst, Glen Ellyn / Lombard, Naperville, West Chicago and Wood Dale, Illinois, there will certainly be a location that is convenient for you. We look forward to meeting you.
---
References:
Clear Health Costs. (2014, June). How much does an abortion cost? Well, from $0 to $3,275 Retrieved from: https://clearhealthcosts.com/blog/2014/06/much-abortion-cost-draft-theresas/
American Pregnancy Association. (2017, June). Abortion Pill. Retrieved from: http://americanpregnancy.org/unplanned-pregnancy/abortion-pill/
Guttmacher Institute. (2017, October). Induced Abortion in the United States. Fact Sheet. Retrieved from: https://www.guttmacher.org/fact-sheet/induced-abortion-united-states
ThoughtCo. (2017, September). How Much Does an Abortion Cost? Retrieved from: https://www.thoughtco.com/how-much-does-an-abortion-cost-p2-3533711
Reviewed by Patricia Kuenzi, APN-CNP, MSN, ANP, PNP.
The information provided here is general in nature.  It is not a substitute for a consultation with a medical professional. Before any medical procedure, it is imperative that you discuss your personal medical history, risks, and concerns with your doctor. If you have questions during or after a procedure, your doctor should be immediately contacted. Avenue Women's Center is not an emergency center.  If you are experiencing severe symptoms, such as bleeding and/or pain, seek immediate medical attention.  Contact your physician, go to an emergency room, or call 911.