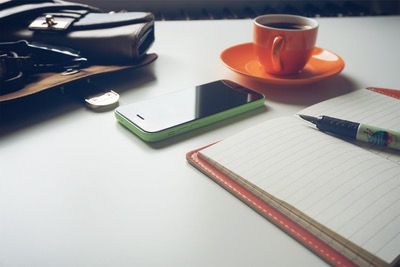 Have you heard the term "selective abortion" and wondered about it? Are you in a disability selective abortion situation, facing a difficult decision about your pregnancy? What is selective abortion? We'll discuss these questions and more in the following article.
There are many circumstances in which a pregnancy choice is difficult—even overwhelming. Avenue Women's Center recognizes this. For over 36 years we have been assisting women as they weigh options and work through pregnancy dilemmas of all kinds, including adverse diagnosis. Our experienced client advocates are available to provide information and support as you weigh your pregnancy options. Contact us today to set-up an appointment for a free pregnancy options consultation.
With the Supreme Court's ruling on Roe v Wade in 1973, abortion became a legal pregnancy option in the United States. Meanwhile, ongoing medical advances and developing technology allows clinicians and specialists to learn more about the preborn while still in utero. Because of these two factors, selective abortion has made its way into the world of pregnancy considerations.
What is Selective Abortion?
The term selective abortion specifically applies when there is an indication or potential that the fetus may have some sort of disability, impairment, or birth defect. A decision must be made whether to continue or to terminate the pregnancy – disability selective abortion.
Another instance which is sometimes identified as a type of selective abortion is a situation where the mother may face serious health complications in the pregnancy due to a disorder or disease she has, such as diabetes, heart disease or kidney disease.
What to do if you are considering selective abortion?
Several thoughts and feelings may race through your mind.
"This isn't supposed to happen now!
"What do I do next?"
"We never expected something like this."
"What am I to do in this circumstance?"
1. Confirm Diagnosis Information: Get as much information possible about the condition of the pregnancy. Did you confirm your diagnosis with a second opinion? Are there resources available online and through reputable agencies that might provide further insight or assistance?
2. Research Pregnancy Option Information: It's helpful to get information specific to your pregnancy options, including possible long and short-term effects of each potential outcome. Think through what abortion, adoption, and parenting might look like given your diagnosis and weigh all the pro's and con's.
3. Talk with Someone: It's important to discuss your situation and your options with your partner and other caring people in your life. This is not a decision to make alone.
Avenue Women's Center is here to help. We have assisted many women facing difficult and trying situations in regards to their pregnancies and can do the same for you. At Avenue Women's Center, a compassionate and nonjudgmental client advocate is waiting to meet with you in a free, private, no-obligation pregnancy consultation. You'll find a safe environment, reliable information about all options before you, and a caring, listening ear as you sort through it all to determine the course you'll take. Whatever your path, we will walk with you. Please contact us today by phone, text, email, or chat. It will be our honor to serve you.
---
Resources:
The Free Dictionary > Medical Dictionary. Retrieved from: https://medical-dictionary.thefreedictionary.com/Selective+abortion
National Institute of Child Health and Human Development (NICHD). (2017, September). What are the factors that put a pregnancy at risk? Retrieved from: https://www.nichd.nih.gov/health/topics/high-risk/conditioninfo/factors
Centers for Disease Control and Prevention (CDC). (2017, October). Maternal Health. Retrieved from: https://www.cdc.gov/chronicdisease/resources/publications/aag/maternal.htm
Reviewed by Patricia Kuenzi, APN-CNP, MSN, ANP, PNP.
The information provided here is general in nature.  It is not a substitute for a consultation with a medical professional. Before any medical procedure, it is imperative that you discuss your personal medical history, risks, and concerns with your doctor. If you have questions during or after a procedure, your doctor should be immediately contacted. Avenue Women's Center is not an emergency center.  If you are experiencing severe symptoms, such as bleeding and/or pain, seek immediate medical attention.  Contact your physician, go to an emergency room, or call 911.