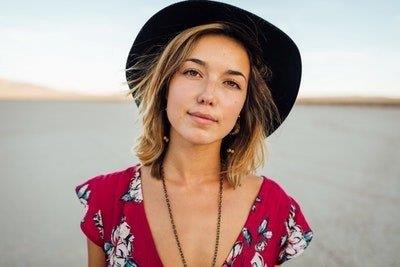 Looking back at the first half of 2017, we are grateful to have served so many women who are facing the uncertainties of an unplanned pregnancy. From the teenager who was pregnant and looking for information about obtaining an abortion without her parents knowing, to the woman in her twenties who has a newborn at home and recently found out she is pregnant again, to the woman in her thirties who felt "done" having children – we are beyond grateful to have provided a safe and nonjudgmental environment for their decision making.
Avenue Women's Center has locations in Elmhurst, Glen Ellyn / Lombard, Naperville, and Wood Dale, Illinois. If we could provide services to you at any of those locations, please contact us today.
SERVICES
Avenue Women's Center is the first step for any woman finding herself facing an unplanned pregnancy. Whether you are still unsure or you are moving towards abortion, adoption, or parenting, we are here to help you with your next steps. We provide services such as medical grade pregnancy tests, limited ultrasounds, and pregnancy consultations, all confidential and free of charge. Our clients receive care that is above and beyond, while engaging in honest and open conversations, filled with information and resources that are designed to help you.
WHO WE'VE SERVED
It is interesting to see who we've served so far in 2017!
We are Avenue Women's Center, as in DuPage County, Illinois – but approximately half of our clients come to us from other areas. This year, we've had the privilege of serving women from Cook Co, Will Co, Kane Co, DeKalb Co, Grundy Co, Lake Co, McHenry Co, Kendall Co, Winnebago Co… and beyond.
The majority of our clients come to us experiencing some degree of uncertainty about their pregnancy decisions. 42% are leaning towards abortion. 21% are leaning towards continuing the pregnancy. The rest are somewhere in the middle. All are completely respected and cared for, right where they are.
Our clients' ages have continued to be all across the board. We have served women younger than 16 and older than 40. The majority has been in the 20-24 year-old range, but we are spread much more widely than an outsider might expect. Unintended pregnancies really can happen at any point during a woman's fertile years.
About half of our clients found us via the internet, as perhaps you are doing now. But, a solid 20% of clients came because they were referred to us by a trusted friend or family member. We are always grateful when someone trusts us enough to share a referral. As far as why we are trusted like that….
CLIENT RESPONSES
We know we share a "Avenue Women's Center Reviews" blog with you each month, but we want to take a moment at this half year mark to highlight a few special comments we've received from our clients since the beginning of 2017:
Naperville resident wrote: "CareNet gave me all the resources I needed to help me make the best decision for this unplanned pregnancy."
Plainfield resident wrote: "I really appreciated the no judgment and understanding of my situation…and knowing I am not alone and I have options."
Carol Stream resident wrote: ""Extremely easygoing and calming. Made me feel like there is hope."
Carol Stream resident wrote: ""How everything was explained and I was able to tell her how I feel about the situation. I felt I was able to open up to her about some things. She's great."
Bolingbrook resident wrote: "Was given all information to make all options available to me. Spoke freely and felt like was speaking to an old friend without being judged."
Downers Grove resident wrote: "Sense of understanding & kind goodhearted people. I didn't feel like I was on an assembly line."
Palatine resident wrote: "Helped me make a decision that was right for me."
Romeoville resident wrote: "She listened to my concerns!"
Bolingbrook resident wrote: "It's not at all what I expected. Such a safe space. Thank you, thank you, thank you."
Lockport resident wrote: "The clarity of my options. Knowing what's best for me."
Lake in the Hills resident wrote: "I feel as if I'm home. Take care of me and kind wonderful people who work here."
Spring Grove resident wrote: "Very helpful, supportive and kind. I feel better now leaving here. They were very positive."
…. And that is why we do what we do. Each of our clients is very important. Each is worth our complete respect and the best care we can provide! In fact:
"Over 98% of our existing clients give us a highest possible rating on the services they received at Avenue Women's Center!"
At Avenue Women's Center, we care about you and your unique situation. You deserve to be heard without judgment, to fully understand your options, and to feel hopeful and confident about your next steps. If you or someone you know is facing an unplanned pregnancy, we hope you will let Avenue Women's Center be your next step. Please call or text us today.
The information provided here is general in nature.  It is not a substitute for a consultation with a medical professional. Before any medical procedure, it is imperative that you discuss your personal medical history, risks, and concerns with your doctor. If you have questions during or after a procedure, your doctor should be immediately contacted. Avenue Women's Center is not an emergency center.  If you are experiencing severe symptoms, such as bleeding and/or pain, seek immediate medical attention.  Contact your physician, go to an emergency room, or call 911.