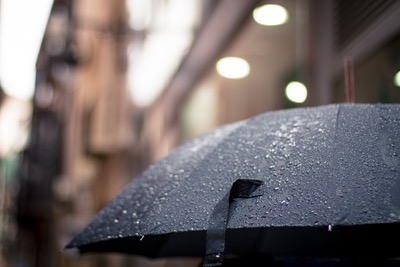 The saying goes, "April showers bring May flowers." What a beautiful quote we can also apply to the seasons we go through in life. We may go through "storms", but we can be sure that good will come after the storms. Everyone's season of "storms" looks different. It may be a breakup in a relationship, the loss of a job, or dealing with an illness. At Avenue Women's Center, we are here to help women deal with the "storm" of an unexpected pregnancy. Unplanned pregnancies are just that…unplanned. Unplanned events cause us to come face to face with feelings of worry, anxiety or anger. If you or someone you know is in Chicagoland, and is facing an unexpected pregnancy, please let Avenue Women's Center be your first step.
Call or text us today to schedule your free consultation.
Avenue Women's Center offers services free of charge, in a caring and confidential environment. Our staff is trained and skilled in meeting the needs of those facing an unplanned pregnancy. Every woman who walks through our doors is unique, and her situation is important to us. Check out what some of our April clients had to say about their experiences here at Avenue Women's Center:
Naperville resident wrote: "I appreciated the way it felt like a casual conversation with a friend. Being able to express how I felt without worrying about judgment in any way was very helpful in being able to be 100% honest and forthcoming."
Aurora resident wrote: "I loved the service. The way Betsy talked everything over to make sure that I was making the best decision for my life."
Downers Grove resident wrote: "Lindsay was very supporting and caring throughout this whole process. She made me feel relaxed and it helped calm me down. Her communication with me and us sharing background stories really made me feel welcome. I am very happy I came here and I will recommend this to a friend if needed."
Crest Hill resident wrote: "Her encouraging words/advice. Also how optimistic she was. Thanks!"
Chicago resident wrote: "How comfortable I felt through the whole process. All my questions were listened to and answered and any and all help was given when I needed clarification or direction."
Wood Dale resident wrote: "Terri gave me all the information I asked for and went above and beyond with extra information and books to help me understand the changes. I liked how respectful and open the staff was. Real resourceful and helpful. Thank you."
Bolingbrook resident wrote: "The peer counselor Betsy changed my outlooks on many things and she was very supportive and encouraging to me. I really felt like she wanted the best for me. I feel that I can trust expressing my feelings."
Sugar Grove resident wrote: "Amazing staff, very comfortable. Thank you!"
Bolingbrook resident wrote: "Betsy was kind and listened very well."
Aurora resident wrote: "Didn't judge my beliefs & Betsy was very caring & positive. Great service!"
West Chicago resident wrote: "Betsy was really sweet & caring, her energy made me feel good about everything."
At Avenue Women's Center, we understand an unexpected pregnancy can take time to process while figuring out your next steps. Helping you sort through your options without pressure, in a caring and compassionate environment is one of our many specialties. A helping hand from one of our wonderful pregnancy consultants will give you information, encouragement and confidence you need in taking the necessary next steps.
Please contact Avenue Women's Center today for your free and confidential pregnancy consultation in Elmhurst, Glen Ellyn / Lombard, Naperville, West Chicago, or Wood Dale, Illinois. We are here to help as you successfully navigate this "storm" in your life, and step into your bright tomorrow.
The information provided here is general in nature.  It is not a substitute for a consultation with a medical professional. Before any medical procedure, it is imperative that you discuss your personal medical history, risks, and concerns with your doctor. If you have questions during or after a procedure, your doctor should be immediately contacted. Avenue Women's Center is not an emergency center.  If you are experiencing severe symptoms, such as bleeding and/or pain, seek immediate medical attention.  Contact your physician, go to an emergency room, or call 911.