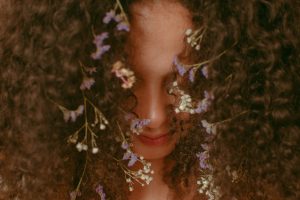 Spring is like a breath of fresh air.  It literally brings the refreshing aromas of damp earth and new growth as winter gradually melts away.  Perhaps you'd agree that this season offers a general sense of relief, which can feel comforting, even as many of life's difficulties continue into the milder months.  But maybe the emotions you're managing today don't match the sensations you'd normally experience this time of year.  Maybe you're feeling anything but relieved because you're facing an unexpected pregnancy.
Our expert staff at Avenue Women's Center is available to provide encouragement and caring support.  We're an early pregnancy center with six locations in the western Chicago metro area, and we're dedicated to helping you navigate the days ahead with strength and courage.  For over forty years, we've been striving toward the same goal:  equipping persons to make confident, empowered pregnancy decisions.
Call, text, chat, or email to learn more about Avenue Women's Center!
Avenue Women's Center Reviews, April 2023
Let's hear from some of the individuals who visited our six limited medical clinics this April, and told us what they liked best about Avenue.
"I feel well informed and supported."
"La informacion de las opciones de unembarazo." (The information on pregnancy options.)
"I liked how kind Nikki was, she was very understanding and gave amazing advice, she listened to me and asked me many questions about my background."
"The respect & support I felt. Very welcoming & felt super comfortable."
"Louise was very kind and warm, made me feel comfortable. Thank you!"
"Louise is very friendly, open and kind. I received (a) lot of information I needed to know, great service, Very helpful. Thank You."
"It is a good communication, professionalism and care."
"That I got a lot of important information that helped with (the) decision I will choose. They were also very caring and I didn't feel judged. Overall a great positive experience."
"I really felt like I was being heard and without judgment."
"The information and step by step process insuring that I have support and kindness during this next step in my life."
"What I liked about Avenue Women's Center is the support and comfort provided in hard times and making tuff (tough) decisions. Thank you for helping young women who may feel alone, scared, confused and down."
"Christa was amazing. She helped me a lot and gave me a ton of insight on everything.  I felt comfortable and safe here."
"It was free and confidential, provided me with important info I could really use."
"I liked that I had a lot of connections with Jen. I felt very comfortable talking to her."
"Not only listened attentively but comprehended my situation."
"Very friendly and clean environment. Very respectful place."
"La amabilidad y toda la informacion que necessitaba saber acerca de mi embarazo. Muchisimas gracias por todo su apollo." (The friendliness and all the information that I needed surrounding my pregnancy. Thanks a lot for all of your help.)
"Calm, caring atmosphere, extensive information provided on healthcare options during pregnancy."
"They were very helpful with providing information. I felt very comfortable with discussing how I felt about the prgnnacy (pregnancy) and my current decision. Overall a positive experience!"
Avenue Women's Center exists to help persons experiencing unexpected pregnancies discover positive outcomes despite the unique challenges they're facing.  First-step pregnancy resources play an important role in making this possible.  That's why Avenue offers free, confidential services (like medical-grade pregnancy tests, limited medical ultrasounds, options consultations, and more) to every person who visits one of our centers or connects with us virtually!
Schedule an appointment today!  We accept walk-ins too!
The information provided here is general in nature.  It is not a substitute for a consultation with a medical professional. Before any medical procedure, it is imperative that you discuss your personal medical history, risks, and concerns with your doctor. If you have questions during or after a procedure, your doctor should be immediately contacted. Avenue Women's Center is not an emergency center.  If you are experiencing severe symptoms, such as bleeding and/or pain, seek immediate medical attention.  Contact your physician, go to an emergency room, or call 911.