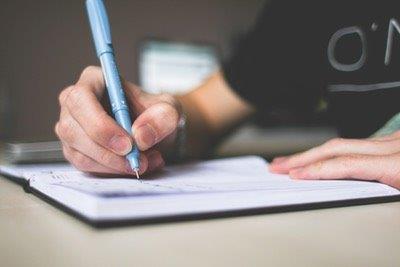 August is a month of many changes. Summer break is ending and school is beginning. The warm weather and sunshine is going to change to cooler weather with falling leaves. For some, this might be a time of change in other ways, as well. Whether it's moving to a different state, starting a new job or maybe finding out about an unexpected pregnancy, change can bring up different emotions for everyone.
Here at Avenue Women's Center, we pride ourselves on excellently serving women facing unplanned pregnancies. Some clients are just starting to be concerned that they might possibly be pregnant. Others have learned that they are pregnant, and are looking into their options for the pregnancy. We offer services that are free of charge and completely confidential, such as medical-grade pregnancy tests and private pregnancy consultations.
Call or text us today to schedule your free consultation.
What could you expect with an appointment at Avenue Women's Center? Our staff always makes sure to be serving women and their unique needs, with compassion and care. Check out what some of our recent clients had to say:
Lyons resident wrote: "I liked how they are very caring and listen to what you have to say."
Wheaton resident wrote: "They supported me in my decision!"
Addison resident wrote: "She explained everything thoroughly. Gave a lot more information for more help."
Westmont resident wrote: "Lindsay was very caring and understanding. She had a lot of information and insight on my situation at hand. She did everything in her power to point me in the right direction. Thank you."
Aurora resident wrote: "Great people. Understanding, positive, and caring."
Elgin resident wrote: "Very caring and supportive and I'm more educated than before I came in. Very grateful and satisfied."
Addison resident wrote: "Very quiet and calm office. Felt inviting and warm inside which made me feel comfortable."
Villa Park resident wrote: "They are not judgmental. I feel very safe & able to talk about my situation."
Aurora resident wrote: "They do a great job at making you feel safe and welcome."
Wood Dale resident wrote: "Both Mackenzie and Nikki were excellent. I felt very comfortable speaking to both of them. Mackenzie did a wonderful job and I am leaving feeling very informed and positive 😊 Thank you ladies."
Aurora resident wrote: "They do a great job at making you feel safe and welcome."
Plainfield resident wrote: "How understanding she was. I didn't feel judged at all."
St. Charles resident wrote: "Understanding. Took the time to listen to what I had to say."
Chicago resident wrote: "My personable experience. It felt like I was talking to friends."
Schaumburg resident wrote: "Very satisfied and best support."
Bartlett resident wrote: "How well my counselor support[ed] me and helped me see my options."
Hoffman Estates resident wrote: "I liked the support I got from Glenda and the lady that that gave me my ultrasound. She talked about a lot with me and sat with me for support when I called my mother."
Woodridge resident wrote: "Very relatable and caring. Very easy to talk to the women here."
Bolingbrook resident wrote: "She was so kind which is something I really needed today."
We understand that an unplanned pregnancy isn't ever an easy situation to face. That's why we want you to know that you are not alone. Avenue Women's Center offers services to help you figure out your next steps. We provide kind, helpful and knowledgeable pregnancy consultants to come alongside of you as you are processing what to do. Our expertise is in helping women to successfully navigate their personal pregnancy situations. We are here – Elmhurst, Glen Ellyn / Lombard, Naperville, and Wood Dale, Illinois – to help YOU become confident in your next decisions. Please call or text us today.
The information provided here is general in nature.  It is not a substitute for a consultation with a medical professional. Before any medical procedure, it is imperative that you discuss your personal medical history, risks, and concerns with your doctor. If you have questions during or after a procedure, your doctor should be immediately contacted. Avenue Women's Center is not an emergency center.  If you are experiencing severe symptoms, such as bleeding and/or pain, seek immediate medical attention.  Contact your physician, go to an emergency room, or call 911.