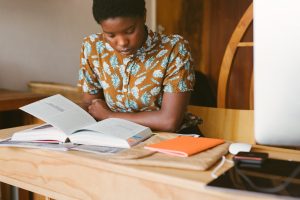 For better or for worse, summer is gradually drawing to a close.  (It amazes me year after year how quickly the end of August sneaks up!)  We all know what this means: change and lots of it.  If you're a student or the parent of a student, you may be feeling overwhelmed by back-to-school activities and shifts in your daily routine.  Those of us who live in places with ever-changing climates will need to get used to falling temperatures before long.  Isn't it interesting that change is so common, and yet, it's something that so many of us have a difficult time adapting to?
If you're managing an unexpected pregnancy during this season of transition, you're probably wrestling with change on an especially major level.  Avenue Women's Center is here to help you cope today and make a knowledgeable pregnancy decision you can feel confident in when the time is right.  We believe that no woman should have to face an unexpected pregnancy without access to accurate information and caring support.  So, we offer first-step pregnancy services (like medical-grade pregnancy tests, options consultations, and limited medical ultrasounds) at no cost!
Check out our website to learn more!  Avenue has been serving individuals, couples, and families from the western Chicago metro area and beyond for over forty years!
Avenue Women's Center Reviews, August 2023
Our pregnancy consultants and licensed medical professionals receive a lot of positive feedback from the persons they serve.  Here are some comments that were shared by women who visited us in August when we asked them what they liked best about their Avenue experiences!
"Dawn and Brooke, thank you ladies. You made me feel so comfortable and less scared. Keep up the calming vibe! 10/10 recommend to my female friends."
"Answered every question, very caring and helpful, attended to all my needs."
"Loved how Dawn took the time to explain everything on the ultrasound and how gentle she was with me. Brooke and Dawn made my first time experience 10/10. Super helpful."
"Everyone is absolutely amazing, so kind and really wears their hearts on their sleeves! Such an amazing experience here!"
"Appreciate the hospitality, resources, and excellent care."
"Lo que más me gusto, fue la amabilidad y la confianza que transmite mi consultora para poder hablar con ella sin temor, Gracias. (What I liked best was the kindness and trust that my consultant showed me so I could talk with her without fear. Thank you.)"
"Resources provided, transparency, nurturing overall."
"Christa was patient, informative, and really lovely to deal with. Thank you so much for the care you all provide."
"Brooke was great. Talking to her was like talking to a long time friend. Love to (the) openness and judgement free zone."
"I would say the fact that I was encouraged to talk about how I feel. Talking about the fears gave me more clarity of how I feel. I don't usually share my feelings a lot, so it was helpful."
"The best part of Avenue is and has to be Louise, such a down to earth wonderful and caring person! Thank you Louise!"
 "Very friendly and went over all the things that can help me. Made me feel safe and started to prepare me for this journey."
"I felt great being able to have someone hear me out, someone who made me feel like I was not being judged."
"They are very interested on (in) the well-being of the women, very caring I felt heard and supported."
"I felt welcomed and understood. Got answers and questions I needed and asked. I got a lot of helpful information and very grateful for what the wonderful ladies did for us today."
If you're struggling to cope with an unexpected pregnancy, and you're scared of all the changes it has caused or could cause, you're definitely not alone.  Our expert team at Avenue hears from women facing a wide variety of complex circumstances.  We exist to navigate this journey by your side.  Remember that every person, including you, is fully capable of identifying and leaning into her best pregnancy outcome.  You've got this!  And we're here to provide emotional and practical support every step of the way.
Call, text, chat, or email to schedule an appointment!
The information provided here is general in nature.  It is not a substitute for a consultation with a medical professional. Before any medical procedure, it is imperative that you discuss your personal medical history, risks, and concerns with your doctor. If you have questions during or after a procedure, your doctor should be immediately contacted. Avenue Women's Center is not an emergency center.  If you are experiencing severe symptoms, such as bleeding and/or pain, seek immediate medical attention.  Contact your physician, go to an emergency room, or call 911.