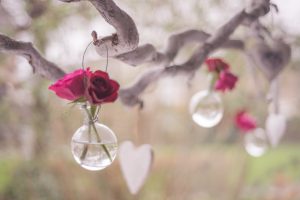 February, although short, is often filled with cold, wintry days. The anticipation of spring starts to set in, while the reminder of winter's lingering presence is still there. Valentine's Day can prove to be either a bright spot or a holiday to be avoided. The days are getting longer, but the nights still chill us to the bones. Yet, all hope is not lost. February brought life to be lived and memories to be made, just like any other month. For those who were facing an unexpected pregnancy, Avenue was here to provide support, as always.
Avenue Women's Center is here to serve women who find themselves unexpectedly pregnant, day-in and day-out. Since 1981, we have been providing free, confidential services. We are here to support women with compassionate care, up-to-date options information, and nonjudgmental support.
Call, text, email, or chat to find out how we can help today!
Avenue Women's Center Reviews, February 2022
In this "month of love," we have loved hearing from the women we served. Hear from several of them as they share their experiences with Avenue Women's Center!
"You guys are the best and I appreciate all the help and tools you guys have given me through all of this. Thanks so much!"
"Hannah was very compassionate and listened to all of my concerns."
"They listened to you and they talked to you about all possibilities."
"Very kind & caring"
"The center is very efficient and open to giving helpful resources."
"Very kind and open to really help answer your questions."
"They went over all of my options; Sheila Really helped me understand everything better & provided me many resources."
"The welcoming and caring attention. Thank you and God Bless you both."
"Everyone was very welcoming. I felt comfortable. Thank you!"
"The kindness from all staff as well as the resources provided."
"You guys were very caring, very compassionate! I appreciate everything and the ultrasound! Thank you! So Much!"
"I would highly recommend this center. Very supportive and caring staff."
"They were very nice and gave me a lot of helpful information. Made me feel very good about coming here."
"Loved that as soon as I spoke about my feelings, Hanna started to write. Made me feel important/special. Staff looks at you directly at eyes and listens to what you're saying. Nurse spoke softly & went over directions carefully as opposed to just doing her job fast & routine-like. Felt very welcoming."
"Very polite, clean, and concerned about my needs."
"I feel supported."
"Very kind/helpful"
"They were very helpful, informative, and nice."
"First time being pregnant is scary enough, but as soon as I sat down I instantly feel at ease. Talking to Hanna was like talking to a lifetime friend. She listened and put my worries and anxiety at ease. Thank you so much!"
In an uncertain time, you can count on Avenue Women's Center. Our expert staff is here to listen to your concerns and provide you with what you need for your next steps. Receive a free medical-grade pregnancy test to confirm your results. Talk through the options available to you in a confidential environment.
Reach out today for a free appointment at one of our six Chicagoland locations!
The information provided here is general in nature.  It is not a substitute for a consultation with a medical professional. Before any medical procedure, it is imperative that you discuss your personal medical history, risks, and concerns with your doctor. If you have questions during or after a procedure, your doctor should be immediately contacted. Avenue Women's Center is not an emergency center.  If you are experiencing severe symptoms, such as bleeding and/or pain, seek immediate medical attention.  Contact your physician, go to an emergency room, or call 911.