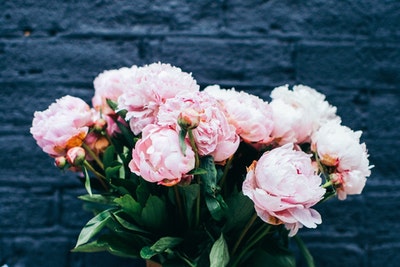 Avenue Women's Center isn't just about providing services, but providing services with care and compassion. We never want anyone to come through our doors feeling like "just another number," or feeling that their situation isn't met with compassion. Here at Avenue Women's Center, our pregnancy consultants are experts in providing free and confidential services with the utmost care and respect, while maintaining a professional and safe atmosphere. We understand that each woman's situation is unique and provide services tailored to each individual need.
If you or someone you know is facing an unplanned pregnancy, Avenue Women's Center is here to help. We offer free medical grade pregnancy tests, accurate just 10 days after conception. Also, our expert client advocates provide private pregnancy consultations to discuss each pregnancy option—abortion, adoption, and parenting. Women receive the information and support needed to take the next step in a pregnancy decision. Call, chat, email or text us today!
Check out what some of our July clients had to say about their experience here at Avenue Women's Center:
Chicago Resident wrote: "Everyone was very helpful and kind. I loved visiting here today and got all my questions answered."
Aurora Resident wrote: "Being able to talk and get my concerns heard."
Westchester Resident wrote: "Very friendly, welcoming, and the discussion Learned all about different options. Great place to come."
Oswego Resident wrote: "Katy was very helpful and caring. She made me feel better about my situation."
Bolingbrook Resident wrote: "The level of comfort they bring. Thank you!"
Naperville Resident wrote: "It helped so much to have someone to talk to. Mackenzie helped me feel safe, comfortable, and answered all my questions. It wasn't just a quick pregnancy test, but great counseling as well."
Palatine Resident wrote: "I received a lot of different options on how to go about my pregnancy and Katy was super friendly and helpful."
Naperville Resident wrote: "Very supportive and super informative. Thank you."
Plainfield Resident wrote: "One thing I liked best was Ms. Dimitra was very welcoming to me. She made me feel very comfortable to break out of my shell. She is very humble and have such a sweet spirit."
West Chicago Resident wrote: "It was very comfortable to talk and while waiting it wasn't as nerve wrecking due to the conversation and the environment."
Lombard Resident wrote: "I felt heard, she was caring, and talked me through all the what-ifs."
Addison Resident wrote: "Consultation was very positive and it feels good. Dimitra was very nice to talk with."
Wood Dale Resident wrote: "Truly is a great place! Wouldn't have picked a better place! Thanks so much."
Carpentersville Resident wrote: "The staff was caring and allowed me to be open with all problems. I liked how kind the consultant was. Very easy to speak with her."
Des Plaines Resident wrote: "I liked the support, and options they provided."
Wood Dale Resident wrote: "The pregnancy consultant was very sweet and helpful and informative."
Elmwood Park Resident wrote: "You feel welcome, not being judged and it feels like a nice and safe place."
Palatine Resident wrote: "Y'all were too sweet. I don't know if I could've asked for more."
Wood Dale Resident wrote: "Nurse & Nikki were great. Found out today & welcomed me with open arms. Thanks so much!"
Melrose Park Resident wrote: "Everything! Thank you Nikki for the support and knowledge. Especially the understanding. I appreciate it all!"
Bensenville Resident wrote: "I liked the judgment free environment."
Bolingbrook Resident wrote: "Very helpful and understanding. Takes the time to go over things with you. Give lots of referrals especially for someone whose new to the state. Thanks!"
Avenue Women's Center is a limited women's clinic that has been serving Chicagoland for almost 40 years. Reach out to us today for a free pregnancy test or confidential consultation at one of our five DuPage County locations: Elmhurst, Glen Ellyn / Lombard, Naperville, West Chicago, and Wood Dale, Illinois. We look forward to hearing from you!
The information provided here is general in nature.  It is not a substitute for a consultation with a medical professional. Before any medical procedure, it is imperative that you discuss your personal medical history, risks, and concerns with your doctor. If you have questions during or after a procedure, your doctor should be immediately contacted. Avenue Women's Center is not an emergency center.  If you are experiencing severe symptoms, such as bleeding and/or pain, seek immediate medical attention.  Contact your physician, go to an emergency room, or call 911.