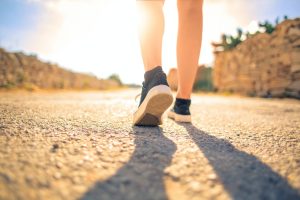 If you follow the news, you've probably heard all about the record-breaking temperatures sweeping the U.S. and other corners of the globe this summer.  We're definitely feeling it in Chicagoland… and our temps don't compare with other parts of the world!  Without a doubt, hot weather can breach the line between "pleasant" and "oppressive" in the blink of an eye.  Maybe it seems like your personal circumstances are "heating up" along with the season.  Maybe you're facing an unexpected pregnancy, and your situation is so intense, that it just feels like too great a burden to bear.
Avenue Women's Center is here for you!  We're an early pregnancy clinic with six locations in the western Chicago metro area, and we're passionate about providing quality first-step care when it's needed the most.  Avenue offers lab-quality pregnancy tests, limited medical ultrasounds, options consultations, and more at no cost!
Learn more about Avenue Women's Center and the confidential services we provide!
Avenue Women's Center Reviews, July 2023
Our compassionate team at Avenue Women's Center strives to create a positive experience for every individual we connect with.  Let's hear from some of the women who visited us this past July and told us what they liked best about Avenue!
"The people giving me resources and listen(ing) and being so kind and caring. It was very nice and they were nice and not judgmental."
"Louise guided me through everything what (that) I need and she is a good person. And Don (Dawn) also helped me a lot through the ultrasound. She explained clear and neat. Thank you."
"Louise and Dawn are so supportive and genuinely care about you. Thank you."
"My pregnancy consultant was extremely sincere and it's apparent she has her heart in her work. I felt very comfortable and had an amazingly positive experience."
"Thank you for your empathy and open ear. With everything going on it meant a lot to get it off my chest."
"Christa was very professional and informative. She explains the services offered and was very nice and super friendly.  No judgment!!  Thank you so much."
"Understanding my current situation while listening to needs + wants. Giving great advice to assist me more on undecided decisions."
"Very helpful and informative. So thankful this place exists.  I felt at ease after the consultation.  Looking forward to my next visit."
"The visit definitely gave me peace of mind. I'm looking forward to the next visit."
"I really liked the environment.  And Louise is the most caring and nice person with beautiful soul."
"I just really appreciate the support I felt. No judgment.  Listened to my reason for my choices.  Would definitely tell a friend about the center."
"Everyone was patient and kind. I felt heard and safe.  Everything was done at my pace and they talked me through everything."
"Great advice. Thank you for listening to my story and being a great support already."
"Everyone always makes me feel at ease and comfortable. Thank you!"
"I really liked that I was listened to. I was not judged by my decision.  She listened as to why I made the decision I did."
At Avenue, we respect every person's autonomy completely.  Our role is to provide all the reliable information you need (about your pregnancy, your options, and your available resources) to face the future with confidence.  After over 40 years of faithful service, we believe in this mission as passionately as ever.
Reach out to ask us your questions and schedule a visit!  Our clinics are located in Darien, Elmhurst, Glen Ellyn / Downers Grove, Naperville, West Chicago, and Wood Dale, Illinois!
The information provided here is general in nature.  It is not a substitute for a consultation with a medical professional. Before any medical procedure, it is imperative that you discuss your personal medical history, risks, and concerns with your doctor. If you have questions during or after a procedure, your doctor should be immediately contacted. Avenue Women's Center is not an emergency center.  If you are experiencing severe symptoms, such as bleeding and/or pain, seek immediate medical attention.  Contact your physician, go to an emergency room, or call 911.