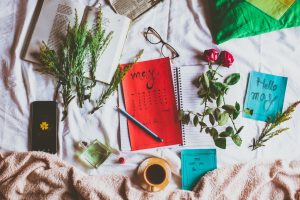 May has come and gone.  And here we are, preparing for summer!  As the saying goes, the wet weather has finally brought us beautiful flowers.  Perhaps you're already looking forward to a new season, eagerly anticipating a much-needed vacation or just warmer days ahead.  However, if you're coping with an unexpected pregnancy, it may seem as though there's little to feel hopeful about.  The passing of time may be a cause for anxiety instead of joy.  Does this describe your situation?  If so, know that there is help and hope available!
Avenue Women's Center is a first-step limited medical clinic that provides education, resources, and support to women experiencing an unexpected pregnancy.  We've been serving women and couples in DuPage County and beyond for over 40 years!  Our free and confidential services include medical-grade pregnancy tests, limited medical ultrasounds, options consultations, post-abortion support, and more!
Call, text, chat, or email to schedule an appointment at one or our locations in Darien, Elmhurst, Glen Ellyn / Lombard, Naperville, West Chicago, or Wood Dale, Illinois!
Avenue Women's Center Reviews, May 2022
We welcome all kinds of feedback from the women who visit our centers because we're committed to providing services with excellence and empathy.  Here are some of the answers women provided when asked what they liked best about Avenue.
"All the staff are wonderful & 100% help to not make it such a nervous experience."
"I always feel very comfortable here so thank you for everything you guys do."
"The compassionate care I received."
"Very caring, very informal, very patient & take their time talking through & explaining everything. Thank you."
"Friendly, understanding, confidential."
"I really appreciate how comfortable Lindsay made me feel; I feel a lot more educated on what my options are."
"Everything; Louise was so warming, gave us re-assurance, it was honestly a very good experience; she was so nice by involving my boyfriend in any conversation!"
"Thank you for making me feel comfortable."
"The atmosphere was warm and inviting and Lisa was very easy to talk to."
"The staff was very helpful and not judgmental at all.  Really appreciated all their help!"
"Very comfortable to speak too, walking out here confident."
"Everyone was so nice!!! Thank you."
"The information given and the reassurance of confidentiality."
"Resources, offer help and they are here for everyone."
"Thank you for helping women in need especially through something as emotional as a pregnancy!"
"Super comfortable and the staff makes the process easy. Love it."
"Made me feel safe and understood."
"Attention, friendly environment, feeling safe, feeling understood, hopeful."
"Hanna was very helpful + understanding. I got a lot from this visit + appreciate every second of it – thank you for everything!"
"Hannah was incredibly comforting and understanding of our needs and concerns. She immediately reassured us and made us feel safe; extremely understanding and guided us through learning and reacting to a possible ectopic pregnancy."
"The understanding, the caring, the sweet energy that Hannah and Carla had for me was unmatched."
"Answered every question."
"The ability to talk through all the options available and not feel any judgement."
"Provides different options, makes you feel welcomed."
"Lindsay was amazing at asking the right questions and knowing to lead me to the next step. I appreciate her time and would highly rec Avenue Women's Center."
"The ease in which to book an appointment, how comfortable I felt in the center."
"Very helpful and caring. I definitely felt support from everyone I encountered today. Thank you so much!"
"How quickly they scheduled me and the consultation."
"Feeling I was being listened to was really what I needed."
"First time here, one of the best clinics."
"I never felt judged. Lisa was so kind to me and answered all my questions. I felt the warmth and care in the attention I got from the personnel here."
An unexpected pregnancy is almost always a stressful experience.  Our goal is to create a safe, comfortable space where you feel seen, heard, and understood.  Let's get in touch- our nonjudgmental pregnancy consultants are here to help you process your options and access resources so you feel equipped to take your next best steps. 
Reach out to us! Appointments are free and confidential to everyone! Our expert staff is often available to meet with you same-day, and walk-ins are welcome!
The information provided here is general in nature.  It is not a substitute for a consultation with a medical professional. Before any medical procedure, it is imperative that you discuss your personal medical history, risks, and concerns with your doctor. If you have questions during or after a procedure, your doctor should be immediately contacted. Avenue Women's Center is not an emergency center.  If you are experiencing severe symptoms, such as bleeding and/or pain, seek immediate medical attention.  Contact your physician, go to an emergency room, or call 911.