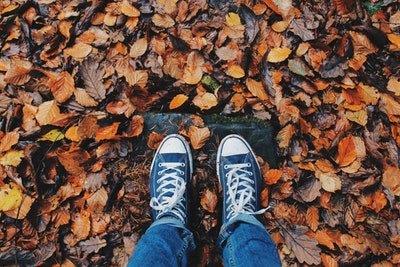 October: the month of falling leaves, colder weather and of course…Halloween. I remember as a kid, when I would come home from trick-or-treating, my mom would dump out my candy bag and sort through the "good and bad" candy. I never liked that (because of course, we always want ALL the candy), but I knew it was for the best. Thinking about sorting through the candy makes me think about life as an adult. We're still sorting, but instead of candy, we have to sort through the people, circumstances, and choices in our lives. Filtering our choices and making hard decisions can be tough and wearisome. Unexpected pregnancy is one of those tough circumstances you might be facing, or maybe someone you know is experiencing. If so, please remember that the staff of Avenue Women's Center is here to provide the care and compassion you deserve when facing an unforeseen pregnancy.
Call or text us today for your free and confidential pregnancy consultation.
When looking for a place to care for our needs, we always want to be sure that place is living up to its promises, and is providing the services and care conveyed. Here at Avenue Women's Center, we seek feedback from our clients regarding their experiences with us. We're serious about making sure that we are providing them with the positive support they deserve!
See what these October clients had to say about their experiences with Avenue Women's Center:
Downers Grove resident wrote: "Very friendly & accessible. Really helped inform me."
Glen Ellyn resident wrote: "Very comfortable and relaxing. Also understanding and kind."
Romeoville resident wrote: "Everything, just a couple minutes here and I feel like I can talk about anything. I love how easy it is to communicate with you guys. Thank you so much."
Streamwood resident wrote: "Making sure I was 100% on my decision and caring about my wellbeing."
Bolingbrook resident wrote: "I am so pleased to have come here. I loved how caring Mackenzie was and that she was always ready to listen to my needs. I am so happy that I found this place. Thank you so much!"
Wheaton resident wrote: "So friendly and made me feel supported!"
Bloomingdale resident wrote: "They really felt like a support system. Amazing experience through the ultrasound."
Lombard resident wrote: "Mackenzie was so welcoming and easy to speak with. The company needs more people like her! She rocks."
Villa Park resident wrote: "That they are very caring and willing to help you through every step of the way with the pregnancy."
Schiller Park resident wrote: "Nurturing people and environment."
Bloomingdale resident wrote: "Listening, I felt listened to every time I've been here. To be honest, continue doing that for everyone who comes by your office, as that is all they may need to get through their day. Again a huge thank you for everything!!"
Aurora resident wrote: "That they listened to me and were very respectful."
Bolingbrook resident wrote: "Honestly, what made me pursue my choice to come here was how welcoming everyone was on the phone. They were genuinely concerned and willing to help."
Bolingbrook resident wrote: "Sitting and talking with the peer counselor."
Joliet resident wrote: "The support and love and the time and dedication put into my visit here. There was no rush or pressure."
Warrenville resident wrote: "She really listened to what I had to say and respected my opinions. She answered all the questions I had and made me feel comfortable and safe."
When we are faced with a situation like an unplanned pregnancy, where we have to sort through our options and figure out our next steps, it can feel hard to face it alone. That's why the Avenue Women's Center staff wants you to know…you are NOT alone! We are here to support you along the way, and provide you with free and confidential services to aid you in taking your next steps, and making your personal best decision. We always want the absolute best for you, and will do our absolute best to make sure you are getting the kindness and attention to your situation that you desire. We are here for you!
Avenue Women's Center provides care in Elmhurst, Glen Ellyn / Lombard, Naperville, and Wood Dale, Illinois – with a new office opening in West Chicago in November 2017. For information or to schedule an appointment, please call or text us today!
The information provided here is general in nature.  It is not a substitute for a consultation with a medical professional. Before any medical procedure, it is imperative that you discuss your personal medical history, risks, and concerns with your doctor. If you have questions during or after a procedure, your doctor should be immediately contacted. Avenue Women's Center is not an emergency center.  If you are experiencing severe symptoms, such as bleeding and/or pain, seek immediate medical attention.  Contact your physician, go to an emergency room, or call 911.