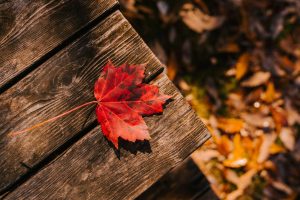 Fall has officially arrived!  Maybe that means some exciting new opportunities have come your way.  Or, perhaps you're just enjoying what this festive season has to offer- brilliant fall colors, cozy sweaters, apple-picking, and pumpkin spice everything.  Whether you're back in school or simply adjusting to a fresh set of activities, you've probably encountered a lot of change in recent weeks.  Getting into the swing of a whole new season isn't easy.  Still, you've managed to adapt year after year and might be getting used to your autumn routine by now.  An unexpected pregnancy is one change that can feel very drastic, and interrupt the comfortable rhythms of life completely.  But if you know or suspect this is something you're facing, there's help available!
Our expert staff at Avenue Women's center is here to offer practical first-step pregnancy services and honest, accurate information about your options.  All services are completely confidential and free of charge!  We believe in equipping every woman with the information, resources, and support she needs to make a pregnancy decision with confidence.
Contact us today to schedule a no-cost lab-quality pregnancy test and additional supportive services!
Avenue Women's Center Reviews, September 2022
Let's hear from some of the women who visited us this September, and provided feedback on what they liked best about the experience.
"To have a comforting experience/environment during such a stressful moment."
"Very comfortable and understanding. No judgment. Very sweet and welcoming!"
"That you are free and so receptive and caring! Thank you I'll (definitely) be in contact!"
"Las senoritas que me atendieron son muy amables y pacientes, y te ayudan mucho [The women who attended me are very nice and patient, and they help you a lot]."
"La manera de entender y atendernos [the way they understand and attend to us]."
"They were non-judgmental. It felt open and safe to talk."
"The willingness and commitment to get to know and understand you as a person."
"I feel safe here and so welcomed. Having someone to just listen helps so much!"
"How caring and how informative everyone was today! I enjoyed my visit during this overwhelming time."
"Ease of setting appointment and availability."
"They were so nice and a great listeners. Thank you so much for your help. I really appreciate."
"The support and informing of all of the options there are available."
"It was great to feel like someone cared, and wasn't judging me for my situation. You both made me feel so much calmer and like I had support. Thank you so much."
"Christa was very empathetic & helpful!"
"Hannah L was completely amazing. I would recommend."
"Bridgett was really awesome, she made sure to walk me through everything which made the experience very comfortable! Christa was super helpful as always, making sure that all our needs were met and our questions were all answered! Overall a very exceptionally pleasant experience, thank you for all that you do!!! "
At Avenue Women's Center, our personal attention to your needs sets us apart- and so does our commitment to compassionate, approachable services.  It's important to us that every woman who visits an Avenue center or connects with us through a virtual consultation feels safe, supported, and valued.
Schedule an appointment today!  The circumstances you're facing may be challenging, but you have what it takes to cope well and lean into your best pregnancy decision.  We're here to support you on that journey. 
The information provided here is general in nature.  It is not a substitute for a consultation with a medical professional. Before any medical procedure, it is imperative that you discuss your personal medical history, risks, and concerns with your doctor. If you have questions during or after a procedure, your doctor should be immediately contacted. Avenue Women's Center is not an emergency center.  If you are experiencing severe symptoms, such as bleeding and/or pain, seek immediate medical attention.  Contact your physician, go to an emergency room, or call 911.