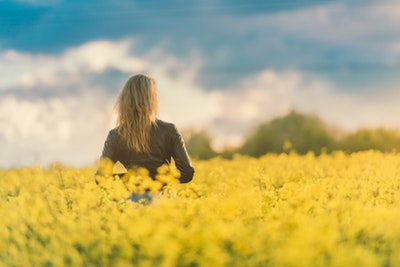 So you recently found out you are pregnant and can't help but wonder how you are going to make it work. After all, you feel like you are barely getting by with one child as it is. Resources are tight, daycare is expensive and you may or may not have a great support system around you. You're not quite sure what you want to do.
Avenue Women's Center is a women's limited medical clinic that has been providing services geared towards unplanned pregnancy for over 36 years. Many of our clients have children already and are concerned at the possibility of having another. We are here to provide nonjudgmental care, helpful information, important services and valuable resources. Contact us today for your free pregnancy consultation right away.
If you are unsure about how you will be able to manage with another child, may we encourage you to take some time to research your decision, as well as avenues for support.
One thing that can be helpful to think about is what it is that you believe is most important for raising a happy healthy child or children. Is it love; security; discipline; money; faith; healthy role models; siblings; stability; family; a strong support system; patience; good healthcare? Very likely, some combination of these or other factors may come to your mind.
Next, think about what resources you currently have available to you. If you have family and/or friends nearby, would they be willing to help out? How will having another child affect your ability to work? Does your employer provide time off benefits? Are you able to do some of your job from home? Are there ways you can cut expenses? What are your insurance and healthcare options?
These are all important things to think about and we are glad you are taking the time to plan. The answers to the above questions will likely all have some impact on your decision about how to move forward with another pregnancy.
We want you to know that here at Avenue Women's Center we understand that each woman faces a unique situation. Sometimes it can be overwhelming to think about how you will care for another baby when you feel like you are barely getting by with one child as it is. We would be honored to help provide information as you research options and figure out the resources you have in place as well as the resources you might need.
Facing a pregnancy when you are already struggling with a child is a difficult situation. Avenue Women's Center is here to help. Have you confirmed your pregnancy? Have you received further information on all of your options and available resources? We provide accurate medical grade pregnancy tests and complimentary pregnancy consultations at our five DuPage County locations. Most importantly, our caring staff is available to listen, encourage, and process through this situation with you. Don't try to navigate this situation alone. Contact us today.
The information provided here is general in nature.  It is not a substitute for a consultation with a medical professional. Before any medical procedure, it is imperative that you discuss your personal medical history, risks, and concerns with your doctor. If you have questions during or after a procedure, your doctor should be immediately contacted. Avenue Women's Center is not an emergency center.  If you are experiencing severe symptoms, such as bleeding and/or pain, seek immediate medical attention.  Contact your physician, go to an emergency room, or call 911.