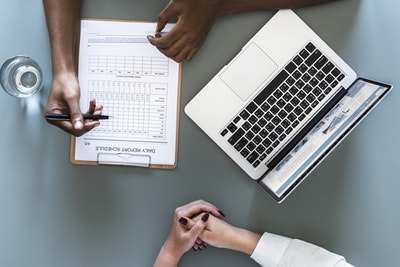 Do you cringe at just the thought of going to the gynecologist? Seeing a doctor can be stressful experience for many women—especially if you think you might be pregnant or suspect that you might have a sexual health issue. Anxiety, embarrassment, and even feelings of shame can prevent women from seeking the health care they need. Many women resist talking about their concerns openly with their doctors fearing judgment or imagining the worst possible outcome.
Do you have questions about sex regarding pregnancy risks? Are you concerned you might be pregnant? Avenue Women's Center is a source of relevant services, caring support, and helpful information for women in the DuPage County area who may be facing an unexpected pregnancy. Reach out to us today to find out how we can assist you.
Whatever your questions and concerns, it's important to your personal health to share them with a medical professional. It can be tough to push past your feelings and seek the answers and care you need. Talking about your concerns with even a trusted friend or loved one can be scary enough, let alone revealing your entire sexual health and experiences to a doctor. But medical professionals are there to provide you with the best possible care, and that includes knowing everything about your sexual history and hearing all of your concerns.
Being honest with your doctor might be challenging and even awkward, but you have a right to ask questions and seek informative answers—even with potentially uncomfortable, embarrassing, or awkward topics. This can be tough for some women if they feel there are mistakes in their personal history, or feel judged by follow-up questions their gynecologist might ask them. However, your doctor might need more details to provide you with information and resources towards a healthy path, so be as forthcoming and direct as possible.
Past experiences can't be changed, but they can give us lessons for a healthier future. Whenever you face a doctor's visit, it can be helpful to ease the apprehension you might feel with a few things in mind:
Think ahead, perhaps even writing out the topics you wish to discuss.
Ask the tough questions with clear and direct language.
Ask for clarity or simplified explanations if an answer doesn't make sense.
Listen closely and try to silence your inner worries so that you can listen without distraction.
Take careful notes and ask for follow-up information or resources if needed.
If being honest with your doctor about your sex life includes concerns of a potential pregnancy, Avenue Women's Center is here to help. Our limited medical clinic provides services specifically for women who are concerned they may be pregnant, or recently had a positive test. All services are free and confidential. Call, chat, email, or text for an appointment right away.
---
References:
American College of Obstetricians and Gynecologists (ACOG). (August, 2018) "Making the Most of Your Healthcare Visit" Retrieved October, 2018 from: https://www.acog.org/Patients/FAQs/Making-the-Most-of-Your-Health-Care-Visit
The information provided here is general in nature.  It is not a substitute for a consultation with a medical professional. Before any medical procedure, it is imperative that you discuss your personal medical history, risks, and concerns with your doctor. If you have questions during or after a procedure, your doctor should be immediately contacted. Avenue Women's Center is not an emergency center.  If you are experiencing severe symptoms, such as bleeding and/or pain, seek immediate medical attention.  Contact your physician, go to an emergency room, or call 911.