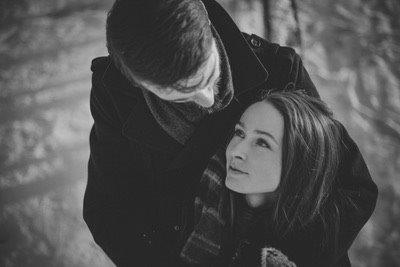 Nonsurgical abortion utilizing the abortion pill, RU486, became legal in the United States in 2000. This is referred to as a "medication" abortion. In 2016, the FDA revised its approval for the abortion pill's use up to 70 days (10 weeks) after the first day of a woman's last period. The popularity of this abortion method has grown in recent years. The Guttmacher Institute reports "Medication abortions increased from 6% of all abortions in 2001 to 31% in 2014."
Are you researching information about the abortion pill? If you live in the Chicagoland area, we are here to help you. Our offices are located in Elmhurst, Glen Ellyn / Lombard, Naperville, and Wood Dale, Illinois. To schedule a confidential consultation, or for more information, please contact us today.
Why is it that a woman may choose a medication abortion over the surgical procedure? We'll offer some possible reasons in this article. We want to add that as we're discussing these possible benefits of the abortion pill, you may have additional questions which will not be addressed. That's why we want to be sure you're aware that Avenue Women's Center specializes as a woman's "first step" in her journey with an unplanned pregnancy. If you are facing an unintended pregnancy and seeking answers for your abortion pill questions—or about anything related to your pregnancy options—we hope you will contact us for a free, private pregnancy consultation.
Each woman's pregnancy decisions are her own, and what's behind the abortion choices she makes are unique to her as well. That being said, here are a few reasons why a woman might opt for a medication abortion, rather than a surgical abortion:
The abortion pill / medication abortion feels more "private." The abortion itself often happens at home rather than in a clinic or medical facility, and this may be a woman's preference. She may choose someone to be with her during the process (her partner, a close friend or family member), or she may choose to be alone. Additionally, it can be possible to take the abortion pill without others knowing.
It seems more "natural." There are cramps and heavy bleeding as the uterus is emptied, which can make it seem similar to a miscarriage.
For a number of reasons, she may prefer not to undergo surgery. Unlike surgery, ingesting pills is noninvasive. There is also no need for anesthesia for the medication procedure.
It may be less expensive. Although the price of abortion can vary based on where you live, what type of abortion you choose, and how far along the pregnancy is, a medication abortion may cost less than the surgical abortion.
We've suggested here some possible benefits of the abortion pill. At the same time, it's important to remember that any option with benefits also has drawbacks. Some women prefer to be more closely supervised by medical professionals during such an important process. The failure rate of abortion pills is a concern for others who do not want to go through the medication abortion process, only to end up needing surgery to complete the termination. Additional possible drawbacks exist and should be considered. We recommend that women carefully consider information regarding all of their options, talk with their doctors, and allow themselves plenty of time to make their personal best decision.
Earlier we noted that Avenue Women's Center offers services you may need for your pregnancy challenges. Many services are available at no cost to you. Whether you're looking for facts and information about abortion options, the opportunity to talk through concerns or the questions you're needing to address at this time, or any of the other services we offer, please contact us to discuss all your options.
With four offices in DuPage County, we are here to serve you. You can connect with us by phone, text, email or chat. We look forward to hearing from you!
---
References:
Guttmacher Institute. (2017, June). State Laws and Policies. Retrieved from: https://www.guttmacher.org/state-policy/explore/medication-abortion
Guttmacher Institute. (2017, January). January 2017 Fact Sheet. Retrieved from: https://www.guttmacher.org/fact-sheet/induced-abortion-united-states
Reviewed by Patricia Kuenzi, APN-CNP, MSN, ANP, PNP.
The information provided here is general in nature.  It is not a substitute for a consultation with a medical professional. Before any medical procedure, it is imperative that you discuss your personal medical history, risks, and concerns with your doctor. If you have questions during or after a procedure, your doctor should be immediately contacted. Avenue Women's Center is not an emergency center.  If you are experiencing severe symptoms, such as bleeding and/or pain, seek immediate medical attention.  Contact your physician, go to an emergency room, or call 911.