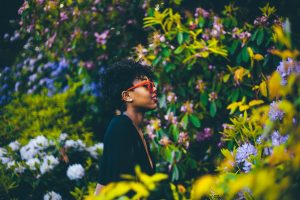 Choosing one of your unexpected pregnancy options often requires careful contemplation. Each of your three decisions – parenting, adoption, and abortion – typically comes with a unique set of pros and cons. After thinking about it, you might have felt yourself leaning toward making an adoption plan. But perhaps you're still uncertain. What if you decide adoption is right for you, only to change your mind afterward? What happens then? This is why information-gathering prior to committing to a decision can be important. Taking time to learn more about adoption can help you see if this is the best option for you.
Do you have questions about how the adoption process works? Are you concerned about changing your mind about an adoption decision later? Avenue Women's Center can provide you with reliable information and support within a nonjudgmental environment. One of our expert pregnancy consultants will meet with you at one of our DuPage County centers. During your appointment, we can guide you through the steps behind each of your choices. If you have concerns about choosing adoption, we can talk you through them. We can equip you with the information and resources you need for your next steps.  
Contact us today to schedule a free consultation appointment!  
When Does an Adoption Decision Become Permanent?
Typically, an adoption cannot be reversed once the paperwork has been signed and your revocation period passes. The revocation period is a set timeframe you have to change your mind and reverse the adoption. How long you have tends to vary, as adoption laws differ by state.
It's recommended that you take time to really think about this choice. Adoption can be life-changing, so it's a good idea to ensure you'll be happy choosing this option. A pregnancy consultant or an adoption specialist can discuss the process with you. The information they provide can help you see if committing to adoption is the right decision for you.
Can I Discontinue the Adoption During the Pregnancy or On the Day of Delivery?
An adoption usually places you in control of the process. This means you're generally free to halt the adoption at any point in the pregnancy. So long as you have not signed any paperwork yet, the adoption is unlikely to be considered finalized.
Professional resources can offer the support you need if you're second-guessing the adoption. They can help you no matter what choice you may be considering.
If you're rethinking the adoption after delivery, most states have a minimum waiting period. This process may last from 12 hours to several days after delivery. These waiting periods are meant to give you time to reflect on the potential adoption. Once it's over, you can choose to sign the consent forms if you feel ready.
An adoption specialist will likely work with you to help you understand any confusing legal terms. Or, if you decide adoption is not the best path for you, they can assist you with your next steps.
What Will Happen If I Revoke My Consent After the Adoption?  
Similar to making the choice to go through with an adoption, reversing an adoption often requires careful reflection. It's normal for some women to experience a sense of loss immediately after the adoption. Depending on the arrangement you've made with the adoptive parents, communication with the family is possible.
Would remaining in contact with the adoptive parents help abate potential doubts about the adoption? This may be worth contemplating prior to moving forward with an adoption.
If you do decide to withdraw your consent, it's recommended you speak with an adoption specialist or legal counsel. Are you feeling challenged by the transitional period after the adoption? Or, have you truly come to realize adoption is not the right choice for you? If it's the latter, then these resources can help you through the process of revoking consent.
Adoption can be a rewarding choice, but it's also a major decision. You'll likely want to know for certain if adoption is something you want. Asking questions will not automatically commit you to this option. It's worth it to gather information so you can better understand the process. Once you know more, you can feel more certain about whether or not this is a path you intend to move forward with.
You deserve easy access to answers to reduce any stress related to your adoption journey. Avenue Women's Center has been a trusted resource for women in the Chicagoland area since 1981. We'll meet with you to clear up any confusion you might have about adoption or your other pregnancy options. In a private consultation, receive the information and resources needed to feel comfortable with your decision.
Reach out today for supportive services at no cost!
_______________ 
Reference:  
American Adoptions. What to Know About Adoption Consent Revocation. Retrieved from: https://www.americanadoptions.com/pregnant/getting_your_baby_back
The information provided here is general in nature.  It is not a substitute for a consultation with a medical professional. Before any medical procedure, it is imperative that you discuss your personal medical history, risks, and concerns with your doctor. If you have questions during or after a procedure, your doctor should be immediately contacted. Avenue Women's Center is not an emergency center.  If you are experiencing severe symptoms, such as bleeding and/or pain, seek immediate medical attention.  Contact your physician, go to an emergency room, or call 911.