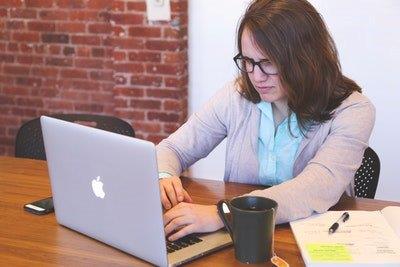 "I'm in menopause and haven't had a period in months. How on earth can I be pregnant?!"
Do you know anyone who has become pregnant during menopause? Are you possibly facing this situation?
If you are in or approaching your menopause and believe there is a chance you may be pregnant, we'd like to encourage you to contact us at Avenue Women's Center. Here, you can safely discuss your thoughts and concerns regarding your next steps with one of our professional pregnancy consultants. You will be given time to confidentially explore your unique situation in a safe, caring and nonjudgmental environment. Our free and confidential services are offered in five convenient locations, including Elmhurst, Glen Ellyn / Lombard, Naperville, West Chicago, and Wood Dale, Illinois.
Menopause is the period during a woman's life when menstrual cycles and fertility end. "Menopause is the time in your life when you naturally stop having menstrual periods. Menopause happens when the ovaries stop making estrogen. The average age that women go through menopause is 51 years."* Technically, the term menopause refers to the phase a woman is in when she has officially gone through a whole year without a menstrual cycle. Even then, if a woman wants to be absolutely certain there is no more chance of pregnancy, she should talk with her doctor about whether or not she has "officially" reached menopause, and is no longer able to get pregnant.
The period leading up to menopause is called perimenopause, and it can take years to complete. A woman may experience a number of symptoms during the years leading up to menopause, including, but not limited to hot flashes, night sweats, trouble sleeping, moodiness, forgetfulness, more or less interest in sex, and changes in hair, skin and joints. In addition, periods may become irregular. They may occur more or less often, be lighter or heavier than in the past, and may last longer or shorter than what a woman used to experience. Herein lies the "problem" in predicting whether one can become pregnant during menopause! Periods may become hard to predict with sometimes months between one period and the next. Ovulation may or may not occur during this time, and ovulation may occur without a period.
Many women approaching menopause feel they can't become pregnant because they are experiencing symptoms of perimenopause or have gone several months or more without a period. However, as mentioned above, during this time, the body still may be releasing eggs, meaning it is possible to get pregnant. As my own doctor told me in my early 50's when questioning the possibility of pregnancy – "never say never!"
If you are approaching menopause and have become concerned that you might be unexpectedly pregnant, may we encourage you to come in and talk with one of our pregnancy consultants? In situations like this, some women quickly decide to explore abortion options. Other women are immediately confident they want to continue the pregnancy. Many, many others find themselves somewhere in between those options as they approach their pregnancy decision-making. If you would appreciate having someone to assist with your unique situation and next steps, please call, text, email or chat with a caring team member today. With five offices in the Chicago suburbs, we are here and would be happy to assist you.
---
References:
*American Congress of Obstetricians and Gynecologists (ACOG). (May, 2015). The Menopause Years. Retrieved from: https://www.acog.org/Patients/FAQs/The-Menopause-Years
Reviewed by Patricia Kuenzi, APN-CNP, MSN, ANP, PNP.
The information provided here is general in nature.  It is not a substitute for a consultation with a medical professional. Before any medical procedure, it is imperative that you discuss your personal medical history, risks, and concerns with your doctor. If you have questions during or after a procedure, your doctor should be immediately contacted. Avenue Women's Center is not an emergency center.  If you are experiencing severe symptoms, such as bleeding and/or pain, seek immediate medical attention.  Contact your physician, go to an emergency room, or call 911.