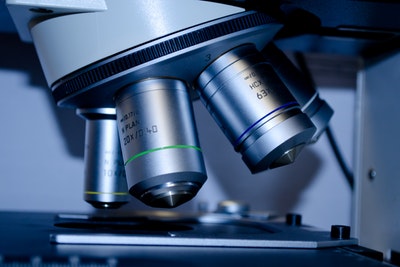 For the fifth consecutive year, combined cases of gonorrhea, chlamydia, and syphilis have risen in the U.S., and 2.4 million infections were reported last year alone. The rise in sexually transmitted diseases across the U.S. raises public health concerns, as reports found STDs were highest among adolescents and young adults. Contracting an STD can be stressful, but understanding your symptoms and how to prevent STDs can strengthen your reproductive health.
Are you looking for information on STD risks and prevention? Are you concerned you may be pregnant as a result of sexual activity? Avenue Women's Center understands the difficulties of discussing STDs, but we're here to address your concerns and answer any questions through a nonjudgmental environment. Our client advocates at one of our six locations in DuPage County will take the time to learn more about you, providing you with a free medical-grade pregnancy test and referrals for ongoing medical care or STD testing. Contact us today!
Common STDs: Signs and Symptoms
Gonorrhea: This infection often affects the urethra, rectum, or throat. For females, it may infect the cervix. For men, signs of a gonorrhea infection may include painful urination, pus-like discharge from the tip of their penis, and pain or swelling in one testicle. Women may also experience painful urination, but other symptoms can include vaginal bleeding between periods, and abdominal or pelvic pain.
Chlamydia: Women may notice an itching or burning in or around their vagina. There may also be odorous vaginal discharges and painful periods. Both men and women can experience painful urination, and men may also feel a burning or itching sensation around the opening of their penis.
Syphilis: Your symptoms may vary depending on which of the four stages of syphilis you're in. The stages include: primary, secondary, latent, and tertiary. Syphilis may begin with a small sore on your rectum or vagina before evolving into a skin rash. Sores may appear on your mouth, vagina, or anus. It's possible your symptoms may temporarily disappear, but that doesn't mean the infection is gone. If allowed to progress to the tertiary stage, symptoms may include permanent organ damage or death.
STD Prevention and Treatment
You may want to consult a healthcare provider if you're experiencing any of these symptoms to prevent further health deterioration or infecting your partner. When it comes to STD prevention, condoms are typically used to help guard against sexual contact and infections. However, the most effective method of prevention is abstaining from sexual activity.
Coping with an STD and navigating through all of the potential risks of sexual activity does not have to be done alone. Avenue Women's Center is here to offer you accurate and reliable information about your health through private consultations and care. If you are concerned about a possible pregnancy as a result of sexual activity, schedule an appointment for a free test today. Our staff members consider it a top priority to provide you with free, compassionate services. Reach out for more information!
---
References:
Howard, Jacqueline. (2019, October). Three STDs Reach All-Time Highs in the US, New CDC Report Says. CNN, Cable News Network. Retrieved from: www.cnn.com/2019/10/08/health/std-cases-rising-us-study/index.html?no-st=1570719047.
Mayo Clinic. (2019, August). Sexually Transmitted Diseases (STDs). Retrieved from: www.mayoclinic.org/diseases-conditions/sexually-transmitted-diseases-stds/symptoms-causes/syc-20351240.
Reviewed by Patricia Kuenzi, APN-CNP, MSN, ANP, PNP.
The information provided here is general in nature.  It is not a substitute for a consultation with a medical professional. Before any medical procedure, it is imperative that you discuss your personal medical history, risks, and concerns with your doctor. If you have questions during or after a procedure, your doctor should be immediately contacted. Avenue Women's Center is not an emergency center.  If you are experiencing severe symptoms, such as bleeding and/or pain, seek immediate medical attention.  Contact your physician, go to an emergency room, or call 911.